The year 2020 witnessed the rise of new social platforms. TikTok, for one, became a global hit with around 698 million users today. The app started the revolutionary short-form video content. Other social media platforms tried mimicking such short clips. Instagram rolled out its TikTok version called Reels. Snapchat cloned TikTok through Spotlights. While YouTube introduced Shorts. Among the 3, YouTube has been very serious in leveraging Shorts. The video-sharing platform created a logo for its TikTok clone and a dedicated newsfeed to boost its discovery. Recently, YouTube expanded the access for Shorts to all users in the US. Today, YouTube introduces Shorts Funding for creators.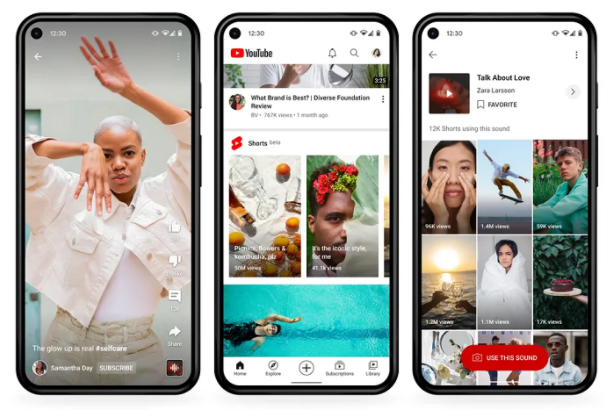 YouTube is taking a fresh look at how it feels to monetize and reward Shorts creators. By introducing the Shorts fund, $100 million will be distributed to creators of unique Shorts content that will stand out in the YouTube community. The fund is not limited to creators under the YouTube Partnership Program (YPP). Anyone can join as long as they create original Shorts content that meets the platform's community guidelines. Every month, YouTube will reach out to creators of Shorts content who have received the most engagement and views. This is to reward them for their contributions. 
Together with the introduction of Shorts funding, YouTube adds new features and tools for Shorts editing. These are:
Audio remix from YouTube clips

Auto-caption for Shorts

Adding clips from phone gallery using the Shorts camera

Adding color filters to Shorts

YouTube also extended the length of Shorts clips for up to 60-seconds.
YouTube introduces Shorts Funding for creators on 11 May 2021.
Implications for Marketers: 
YouTube's Shorts funding is a big boost to attract and retain creators in the platform. Instead of testing the waters on TikTok, creators will likely stick to posting short-form videos on YouTube hoping to get financially rewarded. For marketers, the Shorts funding is a look to build the Shorts ad infrastructure. This is something worth watching out for as it may play a significant role in YouTube marketing soon.
Reference: https://www.socialmediatoday.com/news/youtube-launches-new-100-million-fund-for-shorts-creators-adds-new-creati/599998/