TikTok is a Chinese video-sharing social network. It was globally made available in 2017.  Today, it has around 800 million monthly average users. No wonder other social media platforms tried creating features like TikTok. Instagram introduced Reels, it's TikTok counterpart, to India on 06 July 2020 and globally launched it on 05 August 2020. Today, we are introducing YouTube "Shorts" – a TikTok Like option.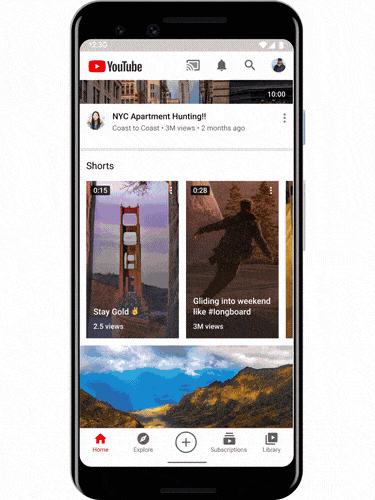 "Shorts" is a new way to create, discover, and watch vertical videos on YouTube. A "Shorts" camera on YouTube enables users to create a 15-second video clip. Users can choose hands-free and multi-recording options, control the recording speed, set music of choice, and more. The 1st "Shorts" video uploaded was an 18-second clip entitled "Me at the Zoo."
YouTube introduces "Shorts" initially on India as of 14 September 2020. The feature will be rolled out globally in the next couple of weeks.
Implications for Marketers

:
The introduction of YouTube "Shorts" give YouTubers the chance to experience TikTok-like fun on the platform. For marketers, this is another opportunity to maximize exposure. With 2 billion monthly viewers, brands should consider marketing on YouTube. It's free and there's less competition. The key is to make the viewers laugh, learn, and then connect.
Reference: https://blog.youtube/news-and-events/building-youtube-shorts