Apple's plans to alter the iOS 14 update and make users opt into data tracking for all apps across their devices are shaking up the digital ad networks. These new changes could disrupt the ability for ads to efficiently target the right consumers – which would lessen the overall effectiveness of the ads.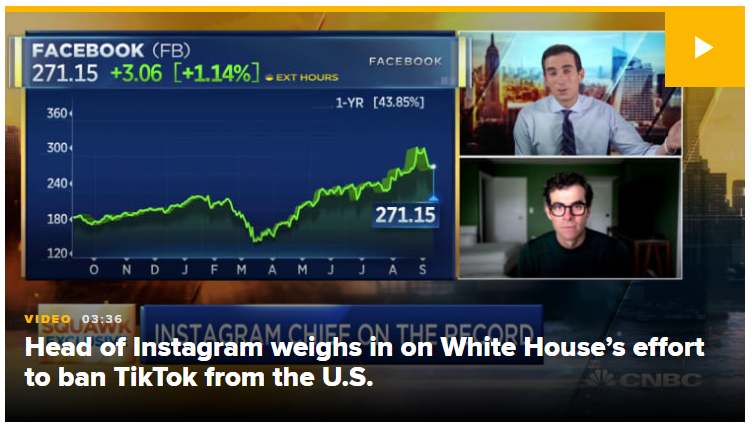 Back in August, Facebook already released a statement about Apple's new update and the impact it may have on its ad network once it's fully implemented. It's no surprise that Instagram, whose parent company is Facebook, is also expressing its concerns over the update. Instagram chief Adam Mosseri spoke about it in his interview with CNBC.
This is what Mosseri had to say:
"If the ecosystem changes in a way that advertisers can't really measure their return on investment, that's really going to be, yes, somewhat problematic for our business, but it's going to be problematic for all the big ad platforms roughly equally, so I'm not that worried about it over the long run… It's going to be much, much more problematic for all the small businesses. There are millions of them out there that rely on us to target customers and to reach those customers. Particularly during a pandemic when they're hurting."
Apple's Identifier for Advertisers (IDFA) allows app owners to track user data within the apps, which include all of the user's activities while on the app. The current iOS system allows users to opt out of this, but the user still has to look through their phone system to turn it off. The new update will be showing a prompt for each app, making opting out of data tracking much easier to do.
Apps are concerned that because opting out will be much more accessible and much easier to do, more people would do it. This would reduce the ability of the app to effectively track user activity, which could harm ad targeting. According to Mosseri, it is not the big corporations that would suffer the most from this change but the SMBs.
Millions of SMBs use Facebook and Instagram to run ads to reach potential customers using cost-effective campaigns. Advanced ad targeting is a very useful tool in accomplishing that, but it looks like it will change over the next few months. 
Facebook has been working on an alternative option for data tracking which would be able to explain how data tracking works and what it can do. The social platform will be pleading its case to Apple soon to see if the IDFA warnings can be changed.
Implications for Marketers
While we do not yet know the full extent of Apple's update, it would be safe to assume that many people would be opting out of data tracking. Marketers should look into alternatives for running ad campaigns across social media and assess the types of content that they put out. They may also need to double up on their efforts to promote their brands.
References
https://www.cnbc.com/2020/09/11/instagram-pushes-back-on-apples-ios-ad-tracking-change.html