Facebook updated its Ad Relevance Diagnostics page early 08 August 2019 with tips on how to improve ad performance and relevance. The tips come after Facebook's announcement last March that it will use new metrics to determine an ad's relevance.
The three new metrics can alert the advertiser of the performance and relevance of the advertisement.
Quality Ranking (Perceived quality against competitors targeting the same audience)
Engagement Rate Ranking (Expected engagement rate against competitors targeting the same audience)
Conversion Rate Ranking (Expected conversion rate with the same optimization goal against competitors targeting the same audience)
Facebook provided a table-form guide that can help advertisers learn more about how to improve its advertising strategies.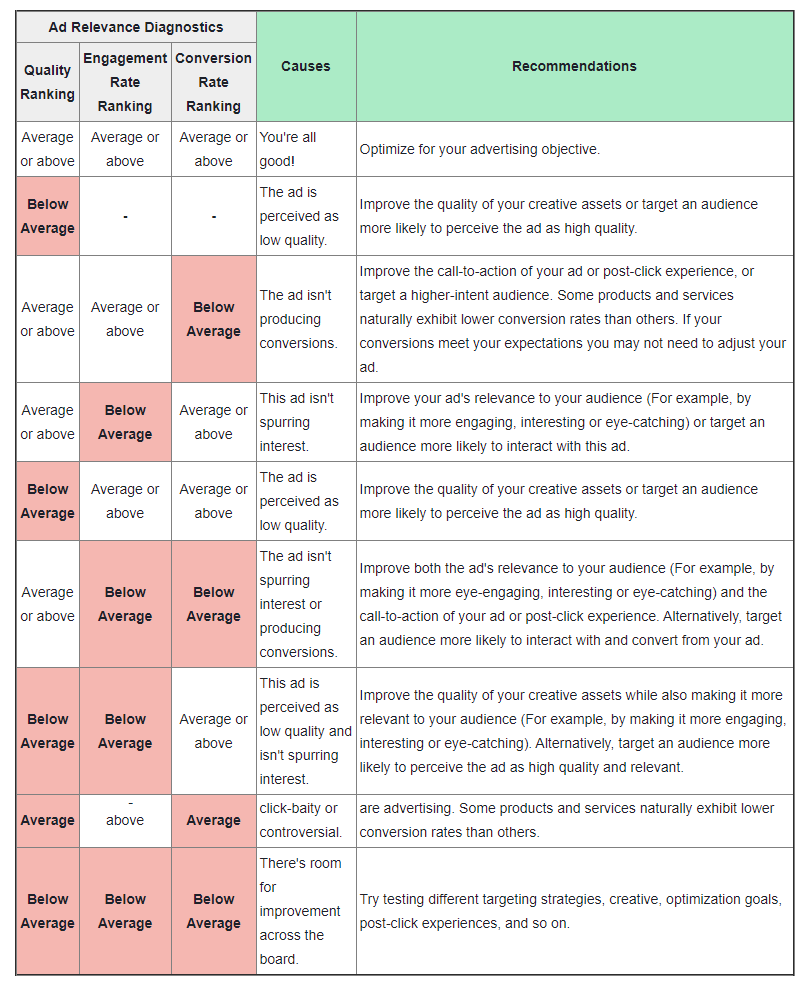 The social media platform added that advertisers can choose to widen its audience reach through a general audience as opposed to targeting an ad to a specific audience. When advertisers receive ad scores that could be below par for one element, continuous optimization and improvement aligned with the advertiser's own objectives would suffice.
Facebook's tips can guide its advertisers to provide quality and relevant advertisements to its audience.
Implications for Brand Marketers
Through the guide, marketers can learn how to produce quality and relevant content to engage more customers. Marketers can use the guide to help them know how the ad may affect potential activity, interaction, and engagement with its target customers.
H/T: https://www.socialmediatoday.com/news/facebook-provides-tips-on-how-to-improve-your-ad-relevance-diagnostics/560760/
Source: https://www.facebook.com/business/help/436113280262012