On 4 June 2019, Instagram announced that advertisers can promote its own brands using organic content of content creators or influencers.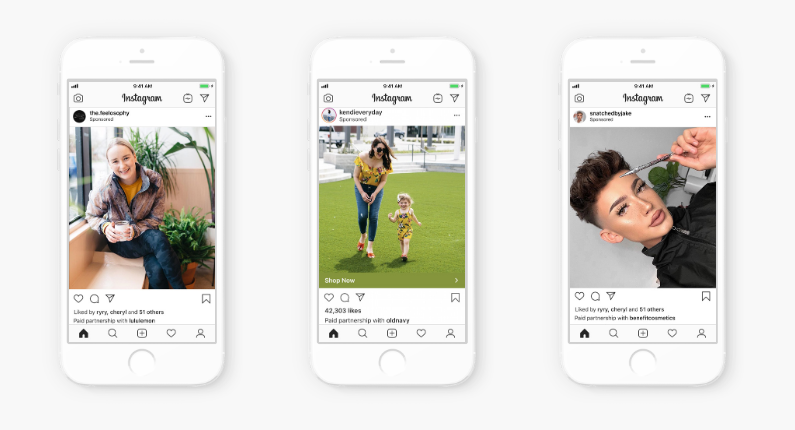 According to Instagram, around 68% of Instagram users engage with content creators. Through the brand and influencer partnership, brands have the capacity to reach new leads and evaluate analytics. Through this new feature, advertisers can also use Facebook's advertising platform, which would further their advertising campaigns.
Branded content
The text "Paid Partnership with" will appear to ensure ad transparency.
Liat Weingarten, Old Navy's VP of Brand Communications, believes brands will benefit from this new feature because of the authenticity of original content. Furthermore, it can increase brand engagement as well.
Instagram declared that the new feature will roll-out soon for both ad feeds and stories.
Implications for Brand Marketers
The new strategy can enable brand marketers to collaborate with influencers and content creators. This will give them a chance to reach potential customers that may have an interest in the brand. In addition, brand marketers can consider this strategy and measure its metrics after the ad campaign. Furthermore, it can enable the brand to use User Generated Content to connect with a new audience and convert them through the content creator's influence.
Original Source: https://business.instagram.com/blog/branded-content-ads-on-instagram/