On 16 July 2020, Facebook confirmed the global launch of its answer to TikTok's virality: Instagram Reels. The feature will be available in more regions over the next few weeks and is a welcome alternative to TikTok.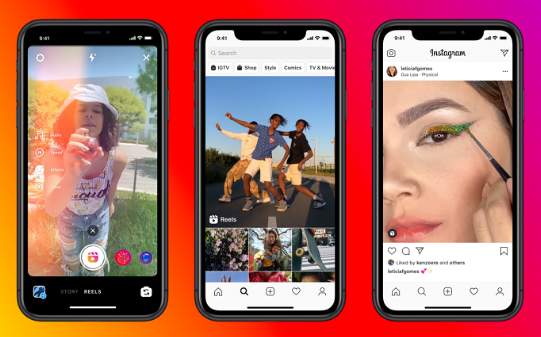 NBC's Dylan Byers took to Twitter to announce the news. According to his report, Instagram is looking to launch its newest feature in over 50 new regions, the United States included. Currently, only four nations have the new feature available to them. Users in the United States are set to gain access to the feature by August.
The Reels function will be in-app and will have a dedicated section on users' profiles. It is set to allow users to produce content similar to those that can be seen on TikTok. Since Instagram already has over a billion active users, the potential for the new feature to do well is massive.
TikTok has been in hot water over the last few months, following numerous claims that users' private information was being handed over to the Chinese Communist Party. The Indian government was the first to block the app, and the United States government is considering doing the same. This is bad news for those who have built substantial TikTok followings and have created their platforms on the app. Instagram's new feature comes at an especially opportune time and may be able to provide users with a more stable alternative and allow them to continue producing content.
Implications for Marketers:
The new functionality would provide more ways for marketers to achieve engagement and will be a fresh way of producing content within Instagram. Marketers could use these new tools to expand their in-app marketing strategies and cater to a wider audience who may use Instagram just for its Reels feature.
Reference: