It's a big day for Snapchat creators and partners! Snapchat celebrates Snap Partner Summit 2021. It's an annual event that highlights the best of what the platform can offer. This year, Snapchat has rolled out many updates on its features and tools. Bitmoji fashion, Events Invite, Screenshop, and AR Creator funding of $3.5 million were some of the big highlights. Today, Snapchat announced new features during the Snap Partner Summit.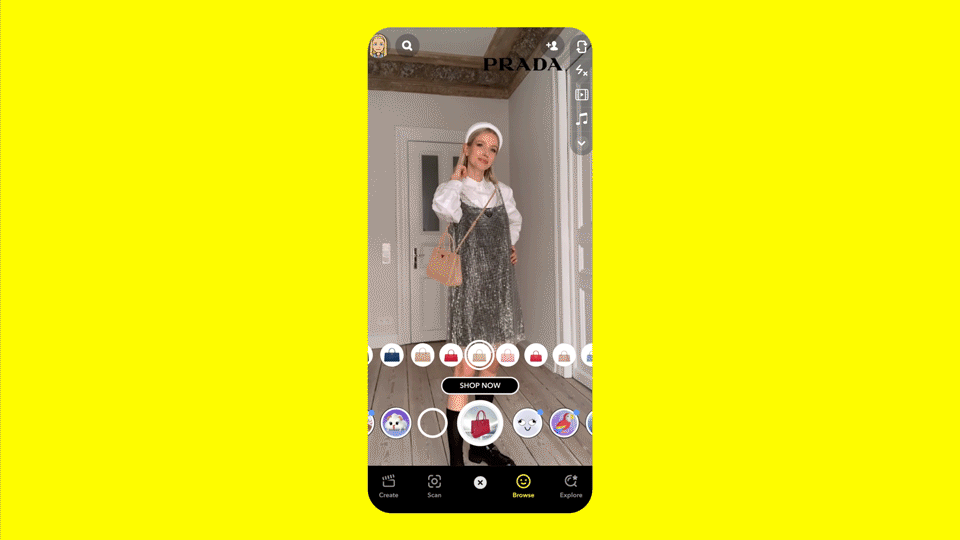 AR Spectacles
During the Snap Partner Summit 2021, the platform unveils its AR-enabled spectacles. It's a technology that fits into something small. Developed by Lens Studio, such a gadget allows users to overlay anything they want to roll up. As of the moment, AR spectacles are not being offered to the public yet. 
Public Profiles
A big announcement made by Snapchat for brands and business is the introduction of Public Profiles. It's a Snapchat account for businesses to give them a permanent home for unique content. These include AR lenses, highlights section, public stories, and native stores. Through public profiles, brands can connect to their audiences by sharing daily scenes through public stories. AR lenses allow them to give Snapchatters an engaging AR experience in lens exploration and searches. They can also permanently showcase their products and services through images and videos via Snaps and Stories. While the native stores allow brands to integrate their public profile with US-based Shopify stores. Public profiles can access both mobile and web management tools.
Miscellaneous Update
Snapchat CEO, Evan Spiegel, also announces that to date, the platform has 500 million monthly active users. This means that there are more Snapchatters than 478 million pinners and 353 million members of the Twitter nation. 
The platform will also focus on enhancing the Snap camera's scanning features. The scan button will now be visible in the center front of Snapchat cameras. Scan lenses help users identify hundreds of dog breeds, plants, products, trees, and songs. Soon, scan lenses can also be used to identify fashion and food images. 
Dynamic shopping lenses will integrate Snapchat ads with eCommerce stores. Through the integration, users can find the availability and prices of products created through Snapchat lenses. 
Gifting creators are also under development together with Snap Maps to highlight local listings content.
Snapchat announces new features during Snap Partner Summit on 20 May 2021.
Implications for Marketers: 
Snapchat's new features are considered a big eCommerce push. AR spectacles can allow brands to tell stories in different ways. They can delight the audience with immersion to experience a world apart from reality. Public Profiles will push the digital frontiers. Marketers should use such a profile to boost a brand's organic reach. While the miscellaneous updates can pretty sure make Snapchat a new social eCommerce platform.
Reference: https://www.socialmediatoday.com/news/snapchat-announces-new-features-at-partner-summit-including-ar-enabled-spe/600560/