As the world is positive in getting back to normal this year, so are brands in bringing back physical meet-ups. As such, Snapchat is working on "Events Invite." The feature will be a significant addition to Snapchat by the second half of 2021.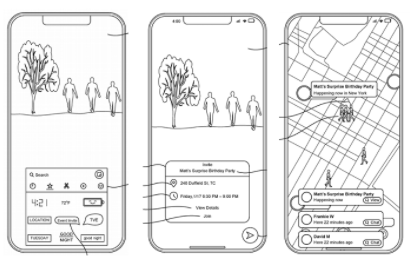 Back in June 2019, Jane Manchun Wong, a reverse engineering expert, tweeted that Snapchat is building "Events Invite." Recently, Snapchat applied for a Patent Drop on "Events Invite." Through the said feature, Snapchat users can create an event through a sticker overlay by filling up some details about it. They can send the sticker to colleagues and friends via Snapchat messaging. The guests can join the meeting and chat with other attendees. Any videos taken during the live meeting will automatically be posted on the group chat. Snap Map will show the avatars of Snapchat users who will attend the event. 
Snapchat is working on "Events Invite" as of 11 January 2021. It's also planning to add templates for impromptu hangouts.
Implications for Marketers:
Snapchat's "Events Invite" helps users easily organize meet-ups. For marketers, this is another way to connect with customers and target audiences. With 331.4 million monthly active users, brands can use such an "Events Invite" as a creative way to encourage participants on upcoming events.
Reference: https://www.socialmediatoday.com/news/snapchats-working-on-a-new-events-option-to-facilitate-irl-meet-ups/593175/