Do business where business is done. Do you remember this LinkedIn motto? This was a campaign launched by the platform last 17 March 2021. Such a campaign encourages users to post something that brings value to a business. Indeed, the platform is a network of professionals. So, better campaign planning is needed to boost revenue among LinkedIn Pages. There are lots of valuable tools that marketers can use in LinkedIn. These include a learning center for ads, product tags, reply control, and sales insights. But here are some new additions. Today, LinkedIn adds new features to LinkedIn Profiles.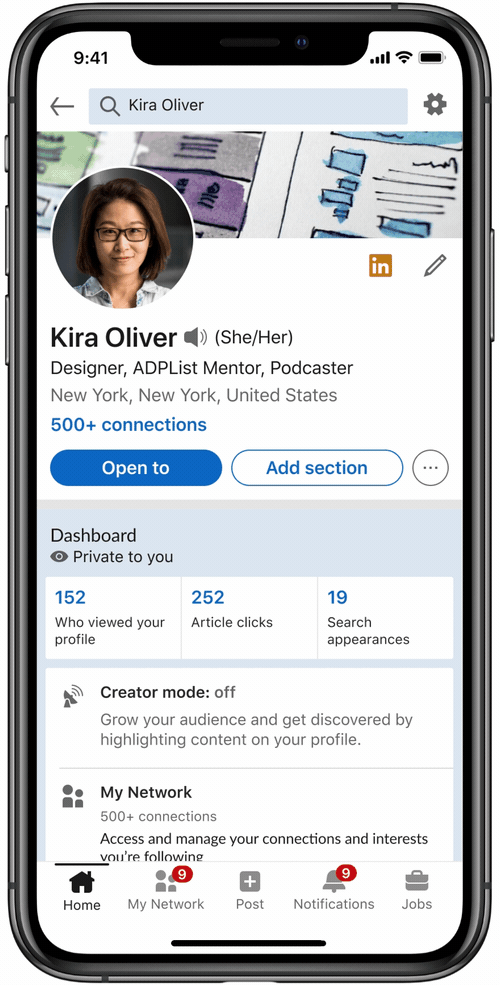 LinkedIn

Video Cover Story
LinkedIn acknowledges that the most interesting part of a LinkedIn profile is the story behind it. As such, the platform now allows users to add an introductory cover story to their profile. Such a feature enables LinkedIn users to share a quick overview of their expertise and skills via a short video clip. It may range anywhere from 30 seconds to 30 minutes. The video cover story will appear with an orange ring on a LinkedIn profile photo. Its preview will silently auto-play within the frame.
Creator Mode
This new feature can be turned off or on by a LinkedIn user depending on his or her preference. Turning on the "Creator Mode" allows content creators to showcase their articles, posts, and videos within the LinkedIn community. It will move a creator's "Activity" and "Featured" sections at the top of a LinkedIn Profile. This will make the creator's recent post prominently displayed. To help them build an audience on the platform, the "Connect" button will change into a "Follow" button once the creator mode is on. It also allows creators to use hashtags in highlighting relevant topics that they post most. For LinkedIn Live broadcaster, enabling the creator mode will show a live broadcast on LinkedIn's profile photo once they start streaming.
LinkedIn adds new features on LinkedIn Profiles on 30 March 2021.
Implications for Marketers:
The new features on LinkedIn profiles are a great way to boost online presence within the platform. Marketers can use the video cover story to promote their products and services. The creator mode feature can help brands emphasize their latest activities and campaigns. As such, these new LinkedIn features can help brands spark conversation and engagement.
Reference: https://blog.linkedin.com/2021/march/30/-bring-your-professional-story-to-life-on-linkedin