It was last March when Instagram started testing scheduled stickers on Stories. It served as a reminder for any upcoming events. The platform also enabled a display of upcoming live streams. Today, Instagram works on content scheduling.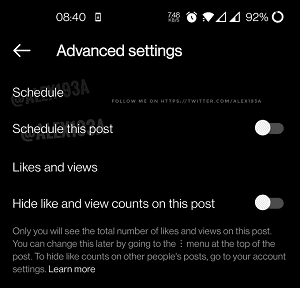 Alessandro Paluzzi, a reverse engineering expert, shares the update via a tweet. He shows that Instagram is currently working on the ability to schedule content directly from the app. A schedule content button appears under the advance settings tab during an upload. Instagrammers can then schedule content in the future – between 25 minutes to 75 days. These include Reels and Stories. The feature is said to be currently available for business profiles on Instagram.
Instagram works on "content scheduling" as of 08 August 2022.
Implications to Marketers:
Instagram's content scheduling can make it easier for marketers to manage their content marketing calendar. As such, it can make their strategy better through convenient planning.
Reference: https://twitter.com/alex193a/status/1550008923742261250