Avid Instagram users may have already spotted these new additions into the platform. Instagram has been trying to find the best place to put in its "Shops" tab, which probably explains why the buttons in the app have recently been moving from place to place. Likewise, it has been trying to make the platform into a more convenient tool for eCommerce. This comes with the announcement that Facebook and Instagram Shops would soon be fully operational.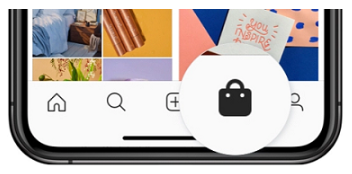 According to TechCrunch, Instagram has begun testing the "Shops" feature globally to see how it will work with a wider group of users. For now, users who are part of Instagram's testing pool will have their "Activity" tab swapped out with the "Shops" tab. Currently, the platform's "Shops" tab will only take users to the existing shopping feature of posts with Shopping Tags on them but it will soon expand its platform to include even more shopping options. This is in line with how Facebook is also expanding its platform to accommodate the needs of more businesses. This new feature aims to further establish Instagram as an effective eCommerce platform and is a key addition to its goals for expansion.
This is Instagram's response to the rising sales in eCommerce. Brands and companies are looking to establish their businesses online to cope with the lockdowns and quarantines brought about by the coronavirus pandemic. With lockdowns being implemented across the globe, many consumers have turned to conduct their purchases over the Internet.
A recent study by Adobe Analytics found that in the United States alone, sales made online have increased by 25% since lockdowns began. This is mainly because people have taken to buying their basic needs online to comply with lockdown requirements and to keep themselves safe and healthy. However, analysts predict that this boom in eCommerce will continue even when the pandemic is over.
The new updates to both Instagram's and Facebook's platforms towards eCommerce come at a uniquely opportune time as they can cater to consumer demand for safer and more convenient shopping options. Once these platforms have been able to fully operationalize their eCommerce features, they will rise as powerhouses in the realm of eCommerce.
Facebook is looking to develop Facebook Pay next, which is Facebook's payment platform, and it is geared towards making a user's shopping experience on the platform much more convenient. Since Facebook seeks to integrate all its features, Instagram will most likely be benefitting from this new addition as well.
Implications for Marketers:
Brands are given a more diverse platform which marketers can use to boost engagement. Since Instagram is adding more and more online shopping options into its features, marketers can use these features to sell a brand's product or service.
Reference: