Many businesses suffered because of the COVID-19 pandemic. They have to shut doors for a while to flatten the curve. But a continuous connection with your target audience is important. To do this, Instagram has rolled out new features. These are new stickers to support businesses in profitable ways.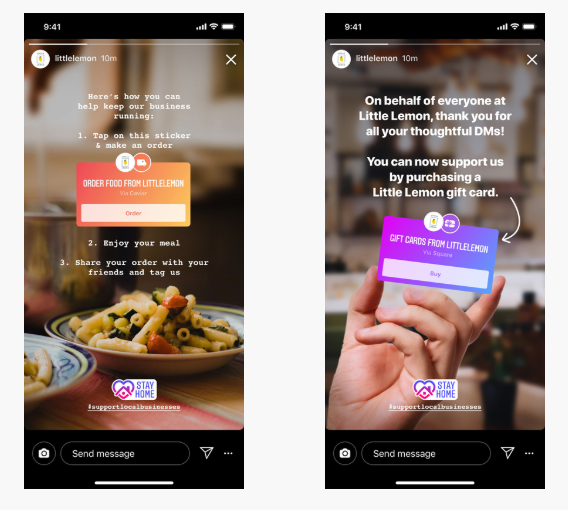 Stickers are graphics one can add to an IG story. As of 15 April 2020, the platform began rolling out "gift card" and "food order." You can also add these options to your business profile. Such features make it easier for businesses to sell directly to their customers.  You first need to set-up the function with suggested partners. 
If an Instagram story goes live, viewers can tap a gift card or food order. It will then take them to a third-party site to complete a sale. Followers can also share them to spread the word. In a business profile, tapping such action buttons will do the same.
Implications for Marketers:
An Instagram gift card and food order allow more businesses to connect to their audience and increase sales. With these options, customers can take advantage of an easy way to buy from them.  For best results, you can use them on new offers or promotions. Let your audience know how easy it is to use it. Moreso, thank your customers for their continued support.
Reference: https://business.instagram.com/blog/instagram-features-to-support-businesses/