Have you ever tried Instagram Reels? This is the platform's answer to TikTok clips. Reels are 30-second music clips with remix options. They were initially tested in Brazil in November 2019 and are officially launched in India in July 2020. As Reels became popular, Instagram enabled shopping tags and is testing the ability to share Reels on Facebook feeds. Today, Instagram expands the test of Reels Ads to more countries.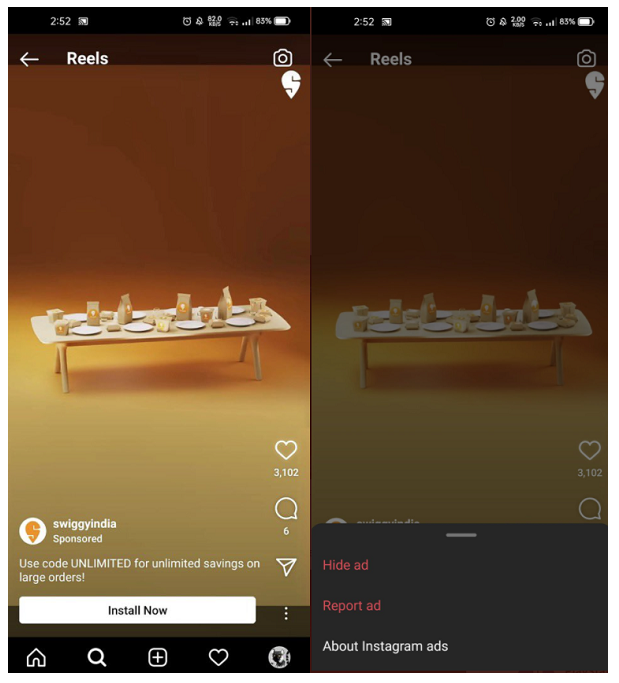 Last month, Instagram started testing Reels Ads in four countries:
Australia

Brazil

Germany 

India
Today, the testing of Instagram Reels expands to four more countries:
Canada 

France

United Kingdom

United States
Just like the Stories Ads on Facebook, Reels Ads are full-screen and vertical video clips that appear on individual Reels. They can last up to 30 seconds, and Instagrammers can skip or view them. As users view them, they can comment, like, save, or share these Reels Ads. Some popular brands participating in the test are:
Knix Wear

Louis Vuitton

Nespresso

Netflix

Swiggy
Instagram expands the test of Reels Ads to more countries as of 28 May 2021.
Implications for Marketers: 
Reel Ads are a new way to promote brands, products, and services on Instagram. With the increasing shares and consumption of such short-form video content among Instagram, it is worth trying for marketers to explore such a feature.
Reference: https://www.socialmediatoday.com/news/instagram-expands-its-test-of-reels-ads-to-more-regions/601021/