Facebook and Instagram have been cited as the most popular video platforms for brands. Businesses commonly use video marketing within these platforms in a different format. They may either be live broadcasts, long-form IGTVs, or short-formed clips. Around 500 million users tap into Stories daily. While Instagram Reels continue to outcompete TikTok. Today, Facebook tests new options for video advertising.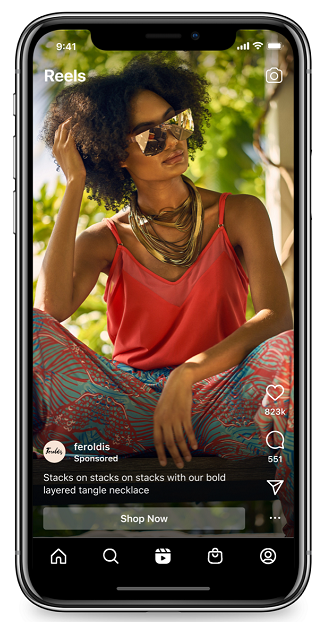 New Targeting Options
Facebook wants to give advertisers more choices on where they want their ads and content to appear. Through machine learning, the platform adds 20 video topics for brand objectives and in-stream ad placement. This new segment aims to break down large topic categories into smaller subsets. The smaller subsets can boost video ad reach by targeting specific audiences.
Instagram Reels Ads
Instagram now enables "Sponsored Tags" on Reels. CTA buttons like "Install Now", "Shop Now", etc. can be added into 30-second Reels to convert it into Reels Ads.  Such additional features are currently being tested in Australia, Brazil, and Germany. But there are plans for global expansion in the coming months. 
Sticker Ads on Facebook Stories
Facebook is now testing custom sticker ads on Stories. The test is being made with a selected group of advertisers and creators. Custom sticker ads aim to monetize Facebook Stories. Facebook will get a portion of such ad revenues. 
Facebook tests new options on video advertising as of 22 April 2021.
Implications for Marketers:
Facebook's new options on video advertising are a clear move to improve video marketing. These can be valuable for marketers looking to target 2 billion in-stream viewers on Facebook and Instagram. Reels Ads give brands the chance to tap into the power of short-form video ads. While sticker ads can be another spin to brand partnerships with influencers. 
Reference: https://www.socialmediatoday.com/news/facebook-tests-new-video-ad-options-including-updated-targeting-categories/598858/