YouTube started testing Shorts in India in September 2020. Shorts are clones of Tiktok music clips that last for 60 seconds. To boost usage, the platform launched Shorts Fund and Shorts Shelf. Today, YouTube expands Shorts drafts on iOS.
YouTube now enables Shorts templates and the green screen option on its iOS app. It means that iOS users can now reuse previous uploads to create new Shorts clips. The green option will allow them to insert footage or images and replace backgrounds into the Shorts drafts.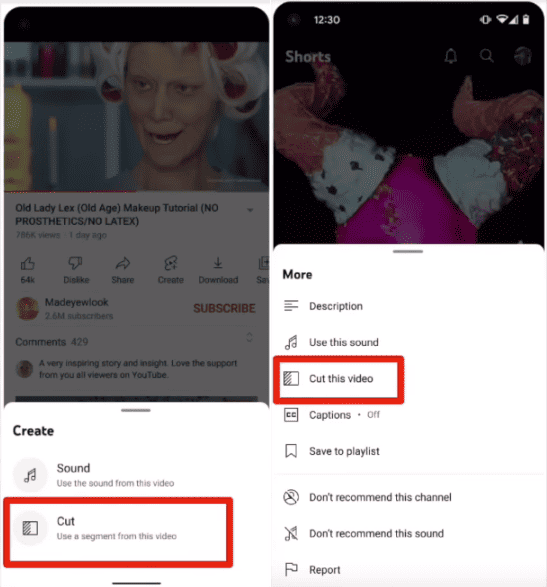 At the same time, YouTube introduces the "Cut" option. It will allow Shorts creators to sample a 1-second to 5-second segment of eligible Shorts and VODs via the "Create" button on Watch Pages. Creating Shorts via the "Cut" option will show an attribute link of the original source.
YouTube expands Shorts drafts on iOS as of 18 July 2022.
Implications to Marketers:
Shorts are quickly becoming a vital part of the YouTube landscape. Expanding Shorts drafts on iOS allows marketers to create more engaging Shorts ads and campaigns.
Reference: https://www.youtube.com/watch?v=iesGcIRDrLg