Last 25 February 2021, Twitter celebrated its Analyst Day. During that time, the platform made an announcement about its plan to create a business profile. The move aims to strengthen Twitter advertising. Prior to the announcement, Twitter focuses on rolling out advertising features and tools. Some of them include ad products rebranding, click Id on ads, shop button on Twitter cards, and tools for Twitter Communities. Today, Twitter launches Professional Profiles.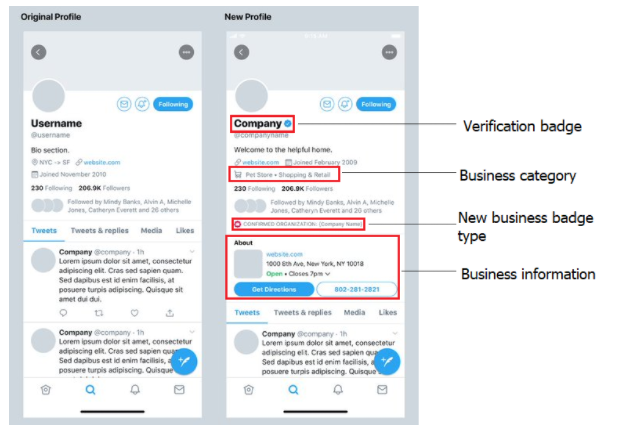 Twitter's Professional Profile is a new way to present a brand or business within the platform. It houses dedicated features and tools aligned for advertising and marketing works. Advertisers, brands, businesses, creators, non-profits, publishers, and anyone who uses the platform for work can create a Professional Profile on Twitter. Such a type of account will display basic information about the business or work. This includes the address and contact information within the main profile frame. It also includes an updated layout different from a personal profile. An image gallery or product display panel is currently under development.
Twitter launches Professional Profiles initially with a small pool of U.S. businesses as of 21 April 2021.
Implications for Marketers:
Twitter's Professional Profiles opens a range of opportunities for marketers to promote and sell within the platform. They can facilitate branded content, connection tools, dedicated product launches, and many other advertising and marketing opportunities.
Reference: https://www.socialmediatoday.com/news/twitter-launches-initial-test-of-professional-profiles-for-brands-and-cre/598840/