The Twitter team is recently very active in updating the platform. It has been testing conversation settings, custom background on fleets, and DM searches. It has also enabled multiple security keys and launched a branded bracket showdown. Today, Twitter explores using Facebook reaction emojis.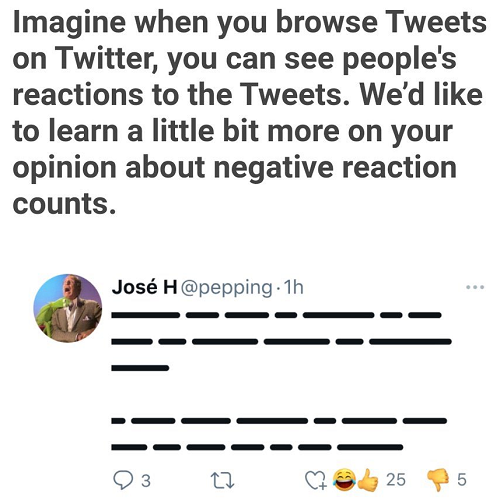 According to TechCrunch, Twitter has been surveying its user about the potential of using over the past month, Twitter has been surveying users about the potential of adding Facebook reaction emojis on tweets. This set of emojis will feature both positive and negative reactions. Twitter is currently exploring the use of a style up and downvote emoji – one that is similar to Facebook "likes" or a thumbs-up sign and the "unlike" button for a downward thumb sign. The platform is looking to add such emojis as a factor in tweet distribution and engagement. 
Twitter explores using Facebook reaction emojis as of 24 March 2021.
Implications for Marketers:
Adding reaction emojis to a tweet is not new on Twitter. The platform has experimented with using them in the past. But with the current momentum of quick reactions among social media platforms, reaction emojis can be an effective way to boost engagement. For marketers, these can be useful in product development. A quick thumbs up or downward sign may help brands quickly survey their audience's acceptance of a new offering. It may also be a way to do a poll on relevant issues. As such, they can add up to engagement within the Twitter nation.
Reference: https://www.socialmediatoday.com/news/twitters-assessing-the-potential-of-emoji-style-reactions-and-up-and-downv/597305/