The year 2022 is a trial stage for Twitter. The platform has been experimenting with collaborative tweets, custom timelines, customized navigation bars, and hashtag discovery. Today, Twitter beta tests status indicators.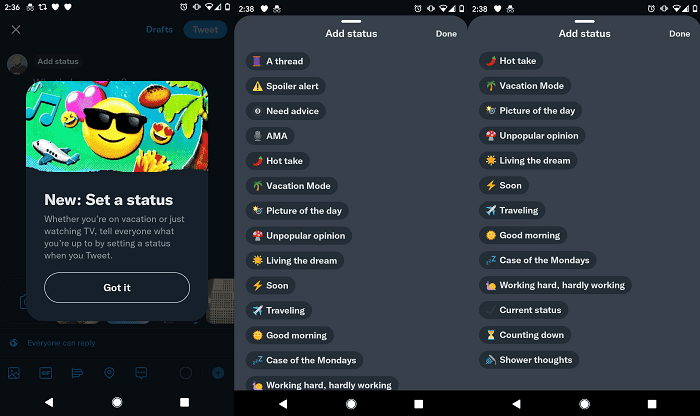 At the start of July, Twitter introduces status indicators. It is a new tweet label using predefined activities. Some common activities include "Need Advice," "Traveling," "Vacation Mode," "Working Hard," etc. They will be visible as markers on the discovery page and in-stream on tweets. These status indicators are currently in live test to some Twitter users in Australia and the US.
Twitter beta tests status indicators on 23 July 2022.
Implications to Marketers:
Status indicators on Twitter let users find relevant people and tweets. For marketers, they can highlight online visibility among followers and target audiences.
Reference: https://twitter.com/coolranchzaku/status/1552379958324076550