Twitter is the number one go-to platform for trending conversations. That is why the platform focuses on strengthening connections. It enabled collaborative tweets, custom timelines, and customized navigation bars. Today, Twitter tests status indicators.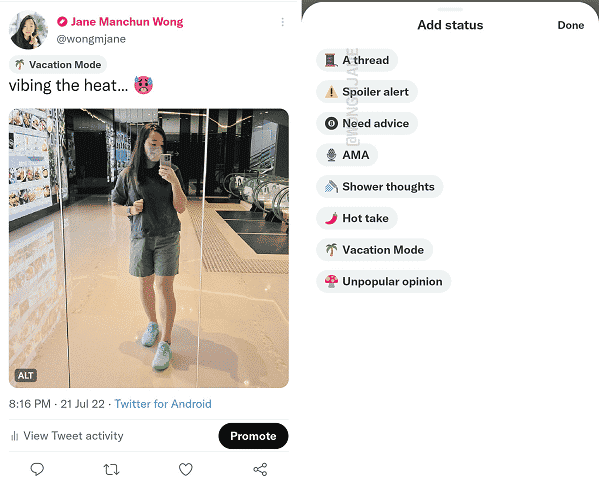 Jane Manchun Wong, a reverse engineering expert, tweets about the update. She says that Twitter is currently testing a new tweet label under a list of predefined statuses. Status indicators will be visible on the discovery page of Twitter. It also lets users find relevant people and tweets.
Twitter tests status indicators on 22 July 2022.
Implications to Marketers:
Twitter's status indicators can help marketers highlight their online presence. They can boost engagement by creatively letting followers know about any ongoing activity or update on a brand or business.
Reference: https://twitter.com/wongmjane/status/1550094916302163968