The COVID-19 pandemic has pushed more and more businesses into going digital, and Google is continually adding new tools to help make the process easier and more streamlined. Its most recent update involves new ad types, which include new prompts for audiences and will allow brands to advertise their products in their ads.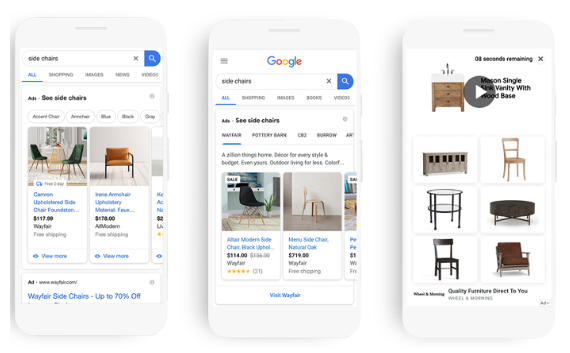 According to Google:
"We're focused on helping you influence the hundreds of millions of shoppers who come to Google every day. Today, we're adding new ways to showcase and augment your brand and products visually to spark action across Search, Shopping, and Display ads; optimize and grow your customer acquisition volume; and amplify your e-Commerce experience."
Ads can now highlight a brand's key products in order for consumers to get a better view of what the brand has to offer and can entice customers to start shopping. Google is also adding enhanced branding tools, which will allow marketers to choose from various layouts and pick out which ones would best showcase the brand.
On top of that, Google has added new resources to its Advertising Solutions Center to give marketers more information and insight in how to  effectively build and execute their campaigns.
Implications for Marketers: 
These new features are designed to help marketers better understand and navigate Google as they create marketing campaigns. As more of  the world goes digital day by day, marketers need to find more effective ways to establish a brand's presence in the digital sphere.
Reference: