Microsoft has recorded a growth in LinkedIn engagement and revenue in the 2nd quarter of 2020. Its FY20 Q2 Report showed a 16% increase in LinkedIn's revenue and a 31% increase in engagement. Linked reports increase in follower engagement to 722 million members.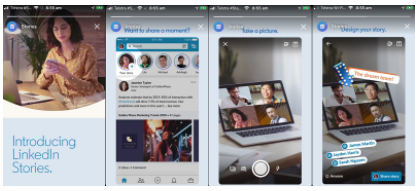 Ryan Roslansky, the new CEO of LinkedIn, downsized its workforce by 6% on 20 July 2020. The COVID pandemic significantly reduced hiring activities resulting in the layoff of 960 staff from its talent solutions team. But this doesn't stop LinkedIn from updating its marketing solutions. The platform enabled the audience network to help brands in retargeting and simplifying campaigns. It added dwell time to measure the length of engagement on a post. It also rolled out new lead generation tools in its Sales Navigator. Because of these updates, the demand for advertising in LinkedIn rises, accounting for the increase in engagement and revenue.
Linked reports increase in follower engagement on 28 October 2020.
Implications for Marketers:
LinkedIn is the most underrated social media platform. Yet, marketers should take note that it's one of the most powerful marketing platforms. Social Media managers should harness the power of LinkedIn Stories and virtual events. They're a perfect option to bounce back in digital marketing. Through LinkedIn, you can reach decision-makers to increase conversion.
Reference: https://www.socialmediatoday.com/news/linkedin-up-to-722-million-members-continues-to-see-record-levels-of-enga/587956/