Businesses are now shifting to the digital economy. As such, LinkedIn aims to provide more solutions for eCommerce and remote work. This is to keep the professional network on par with other social media platforms. Today, LinkedIn adds new lead generation tools to Sales Navigator.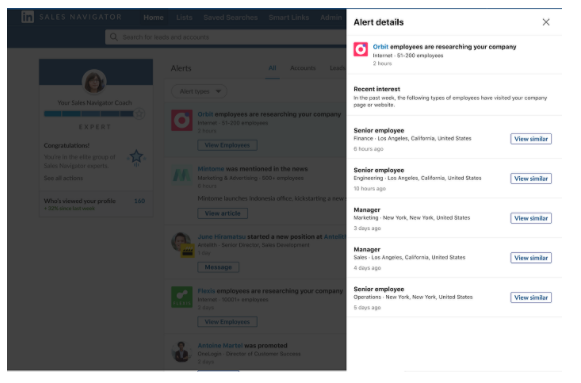 Last 13 May 2020, the platform updated its three main drivers of virtual selling. These are:
Easier collaboration by merging comments and notes.

Integration of Sales Navigator with 

Microsoft Dynamics 365

.

Smart Links. Real-time insights allowing users to view and share content without leaving Sales Navigator. 
The new lead generation tools that LinkedIn adds are:
Buyer Interest Alerts

. A signal prompt when a saved account engages on the company's LinkedIn Page or website. This shows a buyer's intent and helps brands to connect with them promptly. 

Relevancy Alerts

. Important alerts needing quick actions. LinkedIn's artificial intelligence will remind you of the activities you might have overlooked. They are important in building a relationship with buyers.

Outreach Listing

. A lead list that includes connection requests, InMail messages, and Smart Links. It also provides an overview of LinkedIn activities with each contact.
Together with these updated tools, LinkedIn also improves the integration between Sales Navigator and CRM. The autosave enhancement makes it easier to merge information of a brand's contact into the tool. 
LinkedIn adds new lead generation tools to Sales Navigator on 12 August 2020.
Implications for Marketers

:
LinkedIn's new lead generation tools are better marketing solutions using Sales Navigator. Buying Alerts can help marketers drive conversion. By taking advantage of a buyer's intent, they can grab the timely opportunity to turn intentions into sales. Marketers can also use outreach listing to personalize their marketing messages. As such, it can drive increased engagement. 
Reference: https://www.linkedin.com/business/sales/blog/product-updates/continue-to-put-buyers-first-with-new-sales-navigator-features