The TikTok app has been in hot water in the past months. India banned the app in retaliation to China. US President Trump is also now calling for its ban giving a 15 September 2020 deadline. Instagram has been working on a TikTok-like feature. It's a function called "Reels." Such a function was first launched in Brazil on 12 November 2019. It was then rolled out in France and Germany last 24 June 2020. This was followed by India on 06 July 2020. Today, Instagram expands Reels to 50 new regions. The regions include key international markets such as the following:
United States
United Kingdom
Spain
Mexico
Japan
Australia
Argentina
Creative Editing Tools of Reels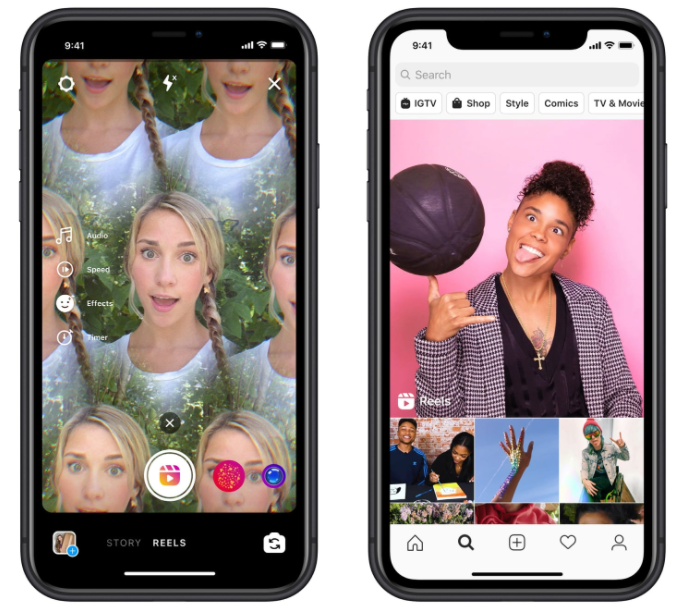 Using Reels, one can create and edit a short video of up to 15 seconds. At the bottom of an Instagram camera, one can select Reels to access the following creative tools:
Audio. Use your original recorded audio or a tune in Instagram Music Library.
AR Effects. Add augmented reality to liven your video or tape several clips with different effects.
Countdown and Timer. Set the time of recording hands-free.
Align. Position your previous clips before recording a new one for a seamless transition.
Speed. Adjust an audio or video speed to stay on the beat.
Sharing Reels
Reels can be recorded either one at a time or all at once. Users can also upload videos on their Instagram gallery. It can be saved to drafts if one hasn't decided yet to share it. If the Instagram account is public, Reels can be shared via Explore, a dedicated discovery space. For private accounts, it can be shared in Stories or as a direct message (DM). Please note that users can access Reels only on Android and iPhone apps.
Instagram expands Reels in 50 new regions as of 05 August 2020.
Implications for Marketers:
We can see Instagram's determination to steal the limelight from TikTok as it expands Reels to 50 new regions. Even though Reels have a shorter duration of 15 seconds, it still is a good option to markers given the large audience of Instagram. It's a new option to build an Instagram community. Share engaging and fun snippets to tell a brand story. Make waves by posting educational content showcasing a product. And don't forget to put a caption or hashtags on Reels to scale the audience size. Who knows, it may go viral and boosts a brand's discovery.
Reference: https://about.instagram.com/blog/announcements/introducing-instagram-reels-announcement/