TikTok duets have been trending lately. Around 43% of TikTok users have uploaded a duets video. Duets allowed two short video clips to be mixed and uploaded together on TikTok. Recently, Snapchat is testing remix snaps. This goes to Instagram as it tests remix options on Reels.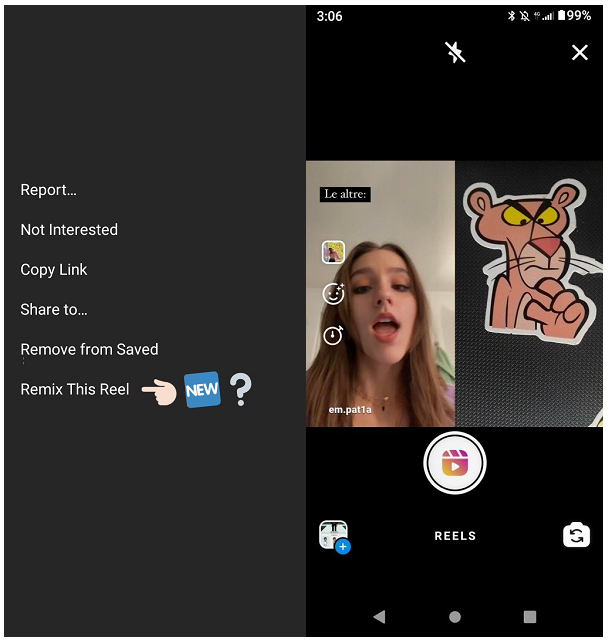 A Twitter user by the name of @riodevale shows the "Remix this Reel" option under the Reels menu. Such an option is only available to selected users. A user who selected to remix the Reel can create a reaction clip playing side by side with the original video clip. 
Instagram tests remix options on Reels as of 26 March 2021.
Implications for Marketers:
Instagram's remix option on Reels is a new way to spark creativity among Instagrammers. For marketers, this can be a fun way of partnering with influencers to create a brand review. It can also be an option to remix related UGC Reels. The key is creativity with remixing Reels to boost connection and engagement.
Reference: https://www.socialmediatoday.com/news/instagrams-remix-option-for-reels-is-now-being-tested-with-selected-user/597437/