Over the past few months, Instagram is combatting the re-sharing of feed posts on Stories. This is because most users reported being annoyed by seeing a post twice – both on Instagram feeds and Stories. Instagram wants to give Instagrammers a more engaging experience via Stories. It rolled out AR filters, caption stickers, and chat stickers. The platform is also testing auto-captions, saved drafts, and timer listing. Today, Instagram tests re-share stickers for Stories.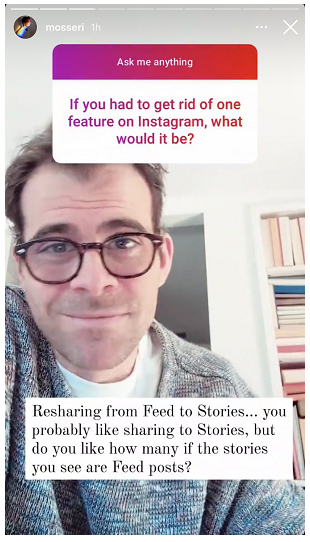 Instagram's 1st test to combat re-sharing feed posts is a warning prompt last January. But the test was met by mixed reactions. The 2nd test was a softer approach of labeling posts re-shared in Stories. For example, if a Reel was re-shared in Stories, the label will show "Created via Reels." Today, the 3rd test seems to be the best solution. A re-shared sticker will show every time an Instagrammer re-shared a feed post. 
Instagram tests re-share stickers for Stories as of 07 May 2021.
Implications for Marketers: 
Instagram's re-share stickers are a move to discourage people from re-sharing feed updates on Stories. For marketers, a move to improve the Instagram experience is like boosting brand engagement within the platform. It may be logical for brands to post an ad via Instagram feeds and re-share it through Stories. But would it really achieve the business goal of conversion?
Reference: https://www.socialmediatoday.com/news/instagram-tests-new-reshare-sticker-to-better-highlight-feed-posts-re-sha/599826/