With the rising popularity of Clubhouse, Instagram is set to compete by enhancing IG Live. The platform extended live streaming limits to 4 hours. It also allowed multi-participant live streams of up to 3 guests and to share a live stream on IGTV. To help creators earn money, Instagram also rolled out paid badges. Today, Instagram live broadcast allows turning off audio and video.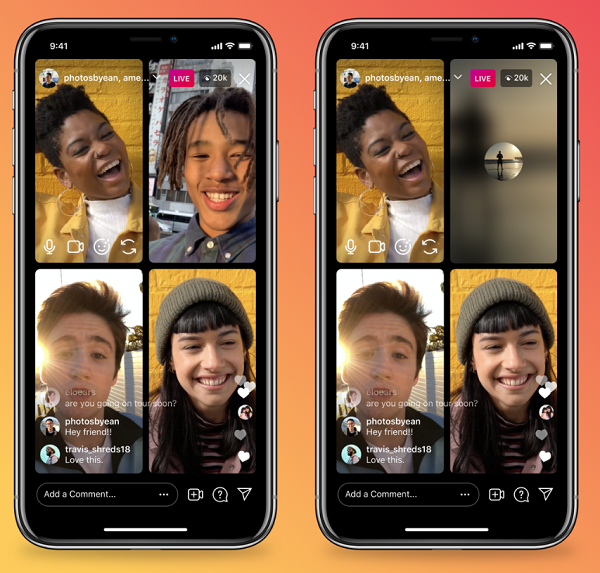 IG Live and Live rooms aim to generate more creative opportunities for Instagrammers. It is a perfect tool for brands and creators to host a Q & A, talk show, tutorial, etc. Such a tool goes above messaging and searching. It allows Instagrammer to reshare video chat across platforms. The new controls are visible at the bottom left of the video panel. Simply tap the microphone icon to mute and unmute audio during a live stream. While users can tap the camera icon to switch off and on the video during a live stream. Once the video is off, the Instagrammer's profile picture will appear on the screen. 
Instagram live broadcast now allows turning off audio and video as of 29 April 2021.
Implications for Marketers:
As Instagram live broadcast allows turning of audio and video, it gives live experience flexibility among users. For marketers, these can be a broader audio social shift. The momentum of voice-only marketing is on the rise. Switching off videos during a live stream is one easy trick to do it.
Reference: https://www.socialmediatoday.com/news/instagram-adds-new-options-to-switch-off-your-audio-or-video-during-an-ig-l/599327/