Creators are the inspirations of Instagram communities. They bring people together and connect with their fans by sharing their talents. To help creators make money, the platform is testing badges since May 2020. Today, Instagram brings paid badges in Live Streaming.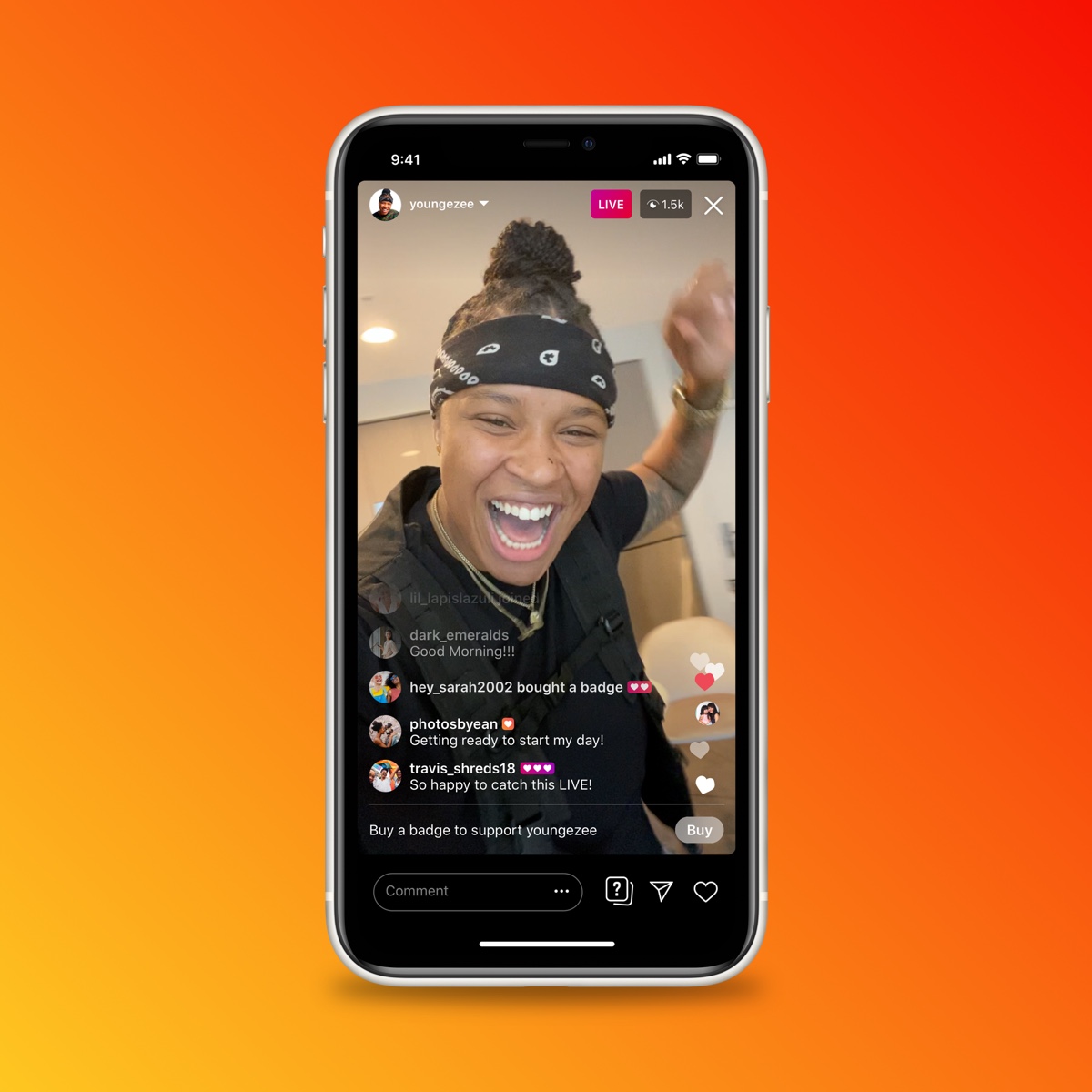 Instagram badges are special heart icons that Instagrammers can buy during a business or creator's Live Video. They can only be bought once by an audience during the streaming. Once bought, the heart icon or icons will appear beside the audience even if he exits and joins the live streaming again. He will also appear as a featured supporter on the list. Instagrammers can buy badges from $0.99 to $4.99. Checkout is through Apple Store and Google Play. It's now available to 50,000 creators globally.
Instagram brings paid badges in Live Streaming as of 20 October 2020.
Implications for Marketers:
Instagram's paid badges in Live Streaming helps creators monetize their content. With a 70% increase in live streaming viewership last February and March 2020, this can be a new option for marketers to make a campaign. It can be used as a shopping tool during live product launches. 
Reference: https://business.instagram.com/blog/bringing-badges-in-live-to-more-creators/