Instagram is indeed leveling up its features and tools for digital marketing. Recently, the platform rolled out auto-caption of feed posts, comment limits, and security checkups to help advertisers and marketers easily manage a brand or business account. Today, Instagram insights now cover 60-day data tracking.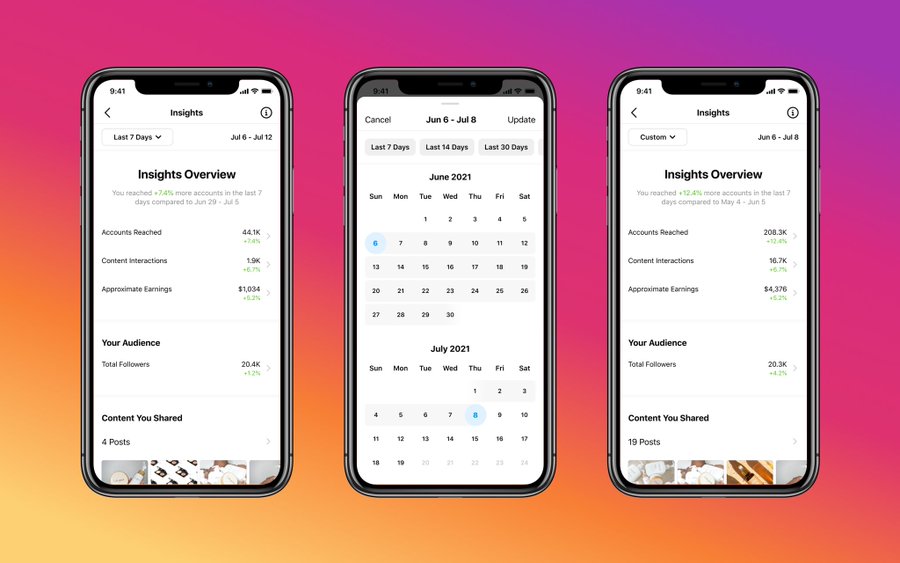 In a tweet shared by Vishal Shah, VP of Product at Instagram, he made a public service announcement that a new calendar tool is now available on Instagram's Insights. The new tool lets users choose a custom date range for data tracking. It can accommodate up to a 60 days range for showing account metrics. Moving forward, the timeframe will be 90 days later this summer. 
Instagram insights now cover 60-day data tracking as of 20 July 2021.
Implications for Marketers: 
As Instagram insights cover a 60-day data tracking, it is a big boost to measure marketing results. Marketers who can access eCommerce insights for a longer period have a better basis for making the right decisions for their future marketing strategies.
Reference: https://www.socialmediatoday.com/news/instagram-expands-its-insights-data-to-60-days-providing-more-analytical-c/603674/