Today, Apple officially launches iOS 14.5. This is the latest version of iOS software and will enforce a new Apple IDFA (Identifier for Advertisers). The launch is said to impact ad targeting, audience network, and data tracking of Facebook, Instagram, and other social media networks. Apple's iOS 14.5 will allow the unlocking of an iPhone through an iPhone Watch, Siri enhancements, and the iOS 14.5 privacy control.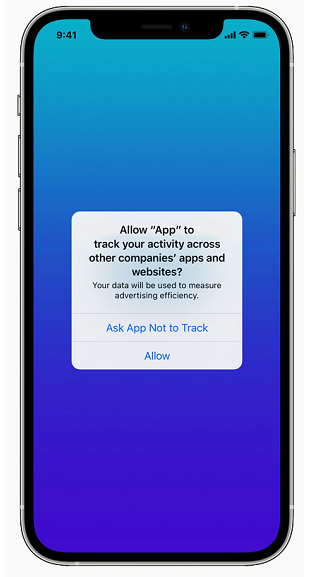 Unlocking iPhone Thru iPhone Watch
First off, iPhone X users can now unlock their device through a connected Apple Watch Series 3 onwards. If a user is wearing a face mask, just swipe the bottom screen of the iPhone to scan part of your face. If your iPhone Watch is within proximity, it will notify you that your iPhone is unlocked even if you are wearing a mask.
Siri Enhancements
Second, iPhone users can now customize Siri's voice in English during its setup process. Once a user has chosen a specific voice option, Siri will no longer use the default voice. The new voice choices use a neutral text-to-speech technology to produce a natural sound. Also, iPhone users can now initiate group calls via Facetime through Siri. A user simply needs to mention the name of the group. Siri can also announce incoming calls via AirPods and Beats headphones. Siri can also call emergency contacts on the iPhone.
iOS 14.5 Privacy Controls
Third, iOS 14.5 will now enforce new privacy controls. Through IDFA, a user's permission will be required before an app or website can track data with third-party advertisers and data brokers. As predicted by social networks, most iPhone users will opt-out of data tracking. This will affect personalized advertising because they won't be able to get insights into a user's online activities and interests.
Apple officially launches iOS 14.5 on 26 April 2021.
Implications for Marketers:
As Apple officially launches iOS 14.5, marketers should closely watch out for the impact of its social media ads. This may trigger a shift to look for an alternative option for the data collection process. Such insights are very helpful to achieve marketing goals. Marketers should find a way to maintain getting such insights for continued success in their marketing strategies.
Reference: https://www.socialmediatoday.com/news/apple-officially-launches-new-app-tracking-permissions-as-part-of-ios-145/599057/