There are lots of changes happening on YouTube right now. Because of the booming video marketing trends, the platform has been very active in rolling out new features and tools. It launched Shorts, a TikTok-like short clips. It expanded its CTV offering by adding a new sports channel. It has also been experimenting with product tags to further monetize uploaded videos. Today, YouTube tests timed comments.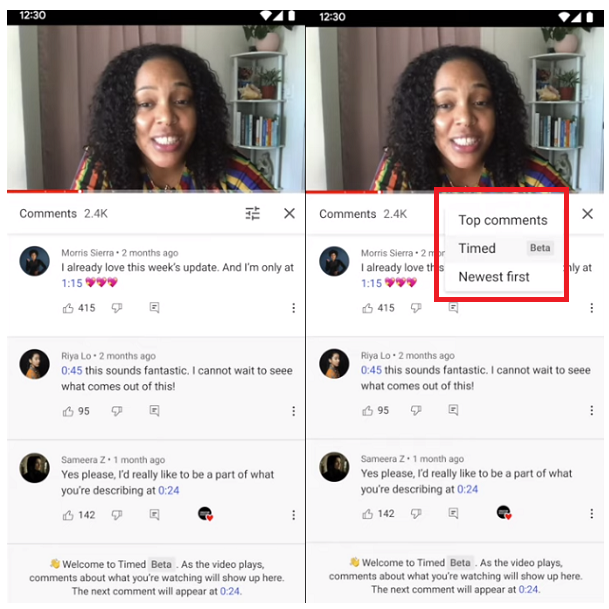 The timed comments display option will show comments made at the exact moment while the viewer is watching. This test aims to determine if it could provide more context highlighting the best conversations on each clip. YouTube announces that the test on timed content is limited to a group of random Android and iOS users from the US. To check if you're included, simply go to the "Comments" section of the YouTube app and tap the "Sort" button at the bottom of the playback window. You will see "Timed Beta" if you are in the test group.
YouTube tests timed comments as of 29 April 2021.
Implications for Marketers:
YouTube's timed comments can provide more insights into how viewers engage on a video clip. For marketers, this can mean discovering the right timing to market on a YouTube video. As such, with video marketing on the rise, YouTube is a great platform to advertise.
Reference: https://www.socialmediatoday.com/news/youtube-tests-new-timed-comments-in-video-playback-to-provide-more-context/599400/