Social media platforms continue to find ways to integrate eCommerce. YouTube, for one, is quietly experimenting with product tags for video clips and live stream shopping since 2021. Today, YouTube tests a new product-tagging shopping tool.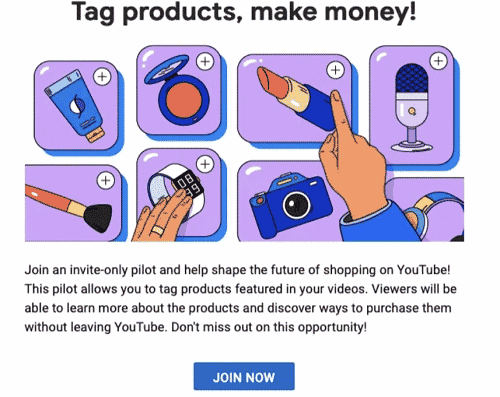 YouTube rolls out the pilot program by inviting a small group of advertisers and creators to participate in testing out a new product-tagging feature. It is similar to the in-app shopping tools used by Instagram and TikTok. Invited creators can start by selecting products in their channel dashboard and tagging them as shoppable items in a video clip. It will allow viewers to buy products without leaving YouTube, which directly pays the creator for every sale.
YouTube tests a new product-tagging shopping tool as of 21 July 2022.
Implications to Marketers:
The new product-tagging shopping tool can be a top marketing strategy on YouTube. It makes the buying process easier for viewers. It also boosts the potential for sales among creators and marketers.
Reference: https://www.redmention.com/news/youtube-expands-check-of-product-tagging-in-uploads-offering-one-other-creator-monetization-choice/