Youtube explains how Youtube shorts impact a channel analytics
When TikTok became a hit three years after it was launched in 2016, other social media networks followed suit. Facebook introduced Instagram Reels. Snapchat rolled out Spotlight. YouTube launched YouTube Shorts. Among these three platforms, YouTube heavily relies on video analytics. As such, users wonder how Youtube Shorts impact channel analytics.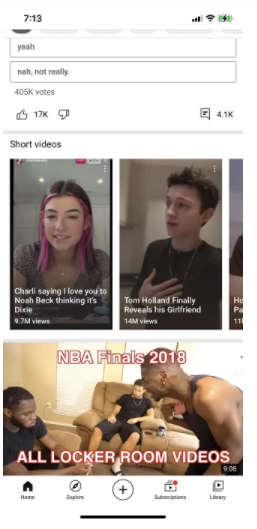 YouTube Shorts are vertical videos with a duration of 60-second or less.
They are the counterpart of TikTok in YouTube. Fiona, a Product Manager of YouTube Analytics, discusses how Shorts impact channel analytics on YouTube. She made this via a video interview on the YouTube Creator Insider channel. 
Shorts views are counted as regular videos on YouTube


This means they contribute to the channel's total video count and may decrease the channel's average view duration. 

When it comes to click-through-rates (CTR)


Shorts won't hurt a channel's performance. It's because they can likely increase a channel's subscription once viewed.

Shorts in the RPM metrics


Last, YouTube filtered out Shorts in the RPM metrics because they are nonmonetized content. So, they will not affect this revenue overview metric.
Furthermore, Fiona said that Youtube Shorts are a relatively new format on YouTube. This is why they have disabled the typical performance view in Youtube Shorts analytics. But they are working out the proper way to display the stats sooner. Users can see the view counts of Youtube Shorts through the reach tab of a traffic source card. This is just the same as how users see the view counts of regular videos on YouTube.
Implications for Marketers (Youtube shorts):
Shorts are becoming a popular content on YouTube. Knowing how they impact channel analytics is very important to marketers. Shorts has the potential to be a new format of content marketing. There's also a possibility of monetizing them. So, marketers need to keep watch on the performance of these videos and how they can help boost awareness and conversion.
Reference: https://www.socialmediatoday.com/news/youtube-outlines-how-shorts-views-and-counted-and-how-theyll-impact-cha/593536/
#do youtube shorts hurt your channel #youtube channel analytics #analytics youtube #youtube shorts algorithm