YouTube is ramping up its TV viewing experience. The platform recently enabled a 4k Plus package, CTV analytics, and free TV with video ads. Today, YouTube enables interactive experiences on TV.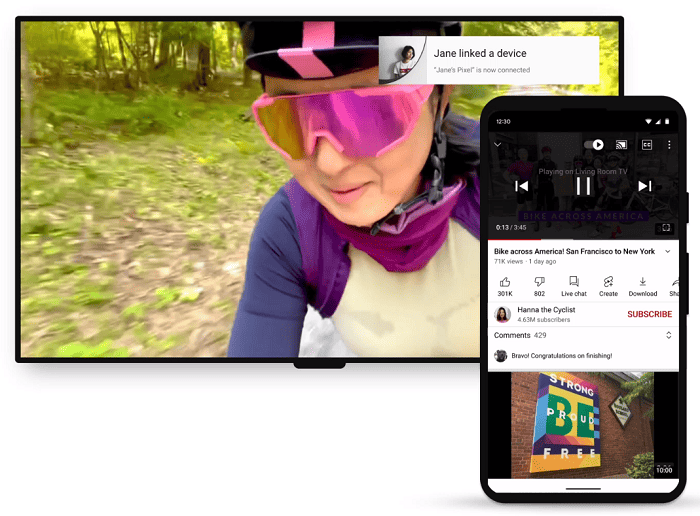 YouTube has worked out the best way to use televisions as a second screen. Today, YouTube integrates mobile devices with TVs. YouTubers can now watch YouTube videos on-screen while exploring comments, recommendations, and more on mobile devices. As the YouTube phone app synchronizes with the TV, viewers can interact with the videos they are watching from the convenience of their phone. They only need to log in to YouTube both on mobile and TV to enable such an interactive experience.
YouTube enables interactive experience on TV as of 01 June 2022.
Implications to Marketers:
YouTube's interactive experience on TV can open up opportunities for marketers to broaden the reach of an ad or campaign. By promoting both on mobile and YouTube TV, there's a greater chance of influencing the viewer's buying experience.
Reference: https://blog.youtube/news-and-events/the-future-of-interactivity-in-the-living-room/