Here's some good news to the members of the Twitter nation. Remember Snapchat launching bitmoji fashion and video snaps on Spotlight? Well, Twitter now launches emojis on Fleets.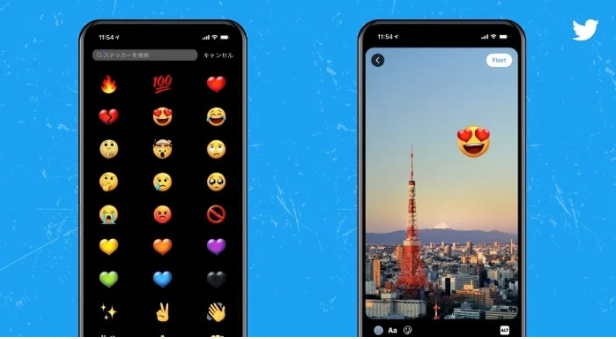 Fleets are Twitter's version of Instagram Stories. Initially launched in Brazil, users can tweet a 2-minute and 21-second video that disappears after 24-hours. They can also add GIFs, photos, and text to liven the clip. The new "twemojis" is now under testing among Twitter users in Japan. They are a new sticker tray that Fleet users can add to convey moods over their clips. By tapping on the smiley face icon on Fleets' composer, users can search the right twemoji for their videos.
Twitter launches twemojis on Fleets as of 26 February 2021.
Implications for Marketers:
Twemojis is a clear move of Twitter to level up on AR and VR. For marketers, twemojis are a perfect way to connect across cultures, languages, and time zones. They have proven to increase Twitter engagement by 25%. Using these images on an ad or campaign can resonate as a universal language to people globally. 
Reference: https://www.socialmediatoday.com/news/twitter-adds-first-visual-tools-in-fleets-with-stickers-and-twemojis/595842/