One of the main reasons why Twitter users don't tweet is the platform's public nature. You can set a tweet as protected, but nobody can retweet it. So, what's the point? Meanwhile, Twitter found a familiar and simple solution to such a challenge.  It's by creating a stream of posts that will disappear after 24 hours. Today, Twitter launches its version of Stories called "Fleets" to India.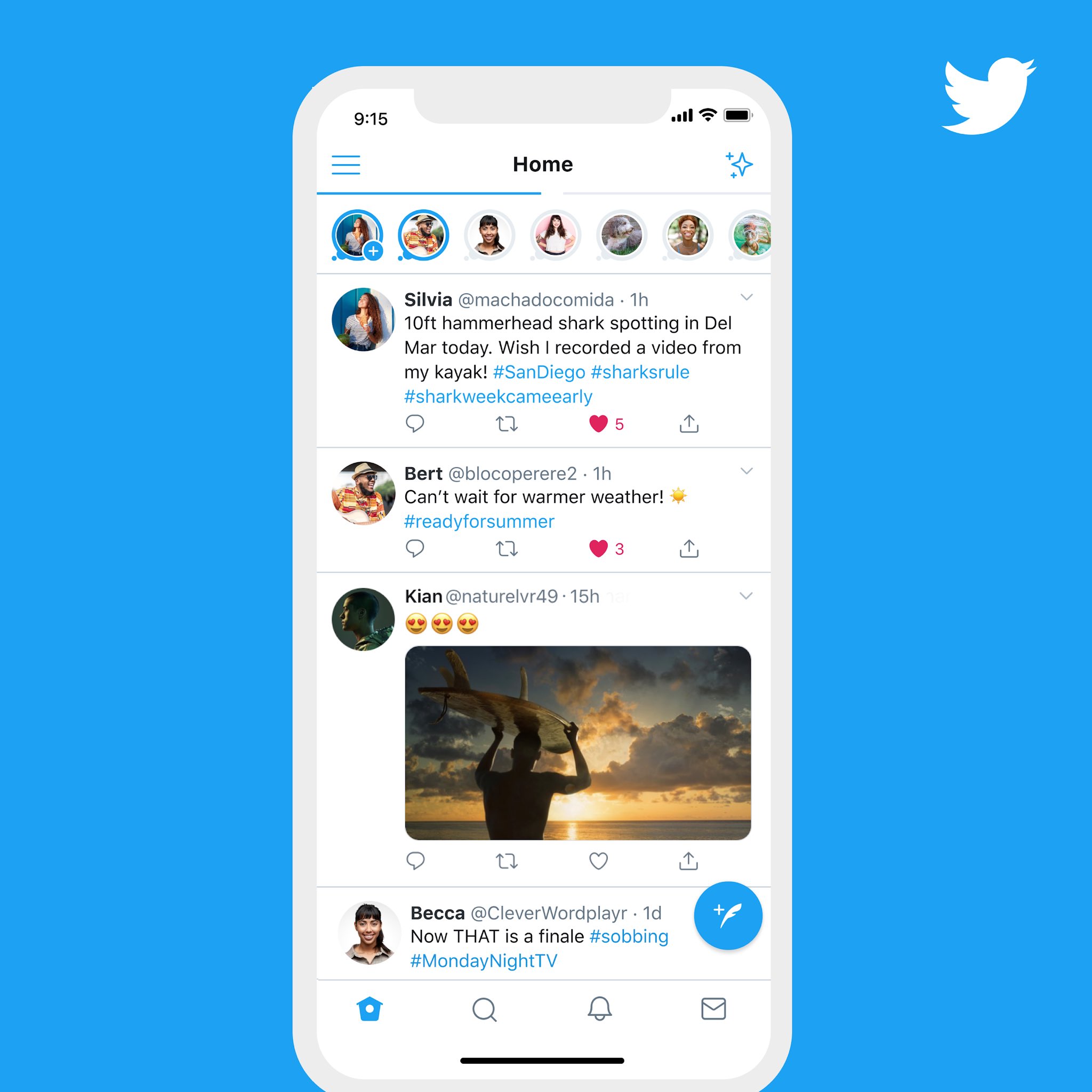 Fleets' initial testing happens in Brazil on 05 March 2020. Twitter expands its availability to Italy on 21 May 2020. Users, where Fleets are available, can see bubble-like profile icons on top of their Twitter feeds. Just tap your bubble with the '+' sign to create a new fleet. One can add GIFs, photos, text, and videos. It's similar to a Tweet's content option.  Users can post videos with a length of 2 minutes and 21 seconds (521 MB). Content posted via Fleets will disappear after 24 hours.  Users should take note that Fleets cannot be retweeted or replied to. But one can send reactions via DM.  Fleets differ from Stories with the way to view it. Users need to swipe down to advance to the next fleet. In Stories, one can do it horizontally.
Kayvon Beykpour, Twitter's Product Lead, announces the availability of Fleets in India via a tweet on 9 June 2020. Based on feedback, users find it simple to start conversations with Fleets. 
Implications for Marketers:
Twitter is doing a market-by-market approach in introducing new features to engage their users. For marketers, Fleets is an opportunity to include quality photos and videos in your tweets. They are likely to get 6x the amount of engagement than plain text tweets. We suggest including creative pictures of your products and services. It's also best to express the personality of your brand. Fleets is an added option to make a brand discoverable. So, marketers should be ready as it rolled out to a wider scope.
Reference: https://www.socialmediatoday.com/news/twitter-launches-it-stories-like-fleets-in-india-in-addition-to-brazil-a/579494/