Are you bookmarking a bunch of tweets? Well, here's good news! Twitter is now working on a collections folder to save tweets. With 199 million DAU, such a feature can be part of paid subscriptions.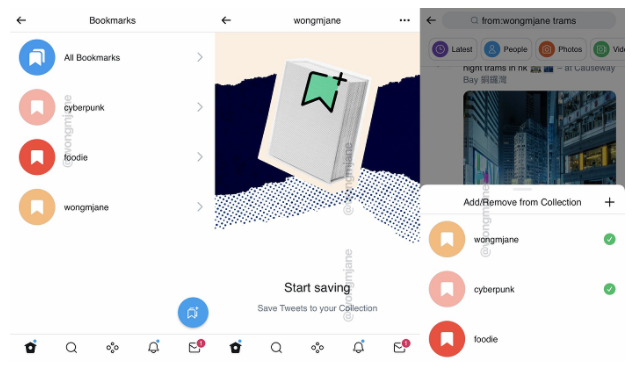 As tweeted by Jane Manchun Wong, a reverse engineering expert, the Collections folder will appear within the Bookmarks tab. It will allow users to save tweets based on different categories. Users can also add categories on top of the existing ones. Twitter's Collections folder will function like the Collections folder of Instagram and Pins of Pinterest. 
Twitter is working on the Collections folder to save tweets as of 15 May 2021.
Implications for Marketers: 
Twitter's Collections folder is a handy way to save tweets based on various interests. For marketers, this can be a way to help users create a virtual shopping list. With the platform's evolving eCommerce tools, brands should focus on encouraging Twitter users to use the Collections folder to maximize shopping behaviors. 
Reference: https://www.socialmediatoday.com/news/twitter-is-working-on-new-folders-within-bookmarks-to-categorize-your-saved/600234/