Instagram aims to give its users inspiration and reliable information. Last 18 May 2020, the platform start experimenting with a "Guides" tab on wellness content. This helps users discover content, recommendations, and tips from health and wellness experts. Today, Instagram adds new "Guides" tab for all users.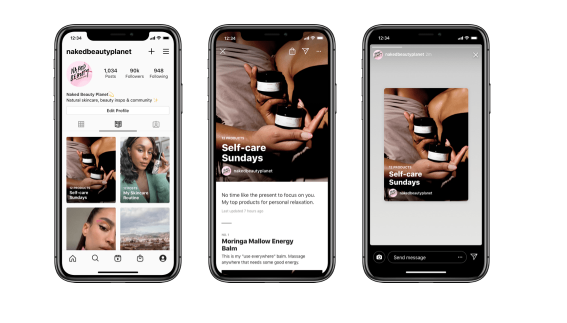 The new "Guides" tab will also cover all categories, subjects, and topics on Instagram. It's also a new way for Instagrammers to share themed content. The update allows users to add a collection on the "guides" tab. It will be visible of their main profile along with other existing tabs – IGTV, Mentions, and Posts. It's like a longer-form Instagram post where users can add a themed collection of visuals linked by a short text description. Guides can also be shared on Instagram Stories. 
Instagram adds new "Guides" tab for all users effective 17 November 2020.
Implications for Marketers:
Instagram's "Guides" tab is a new way to discover content on the platform. For marketers, it's an easier option to create product guides. By featuring them on both "Guides" and Shops, or sharing them on Stories, brands can have a greater reach. They can also help increase engagement and sales conversion on Instagram.
Reference: https://about.instagram.com/blog/announcements/expanding-guides-on-instagram