According to studies, 92% of people watched videos without sound. That is why most social media platforms tried tools to easily turn off audio. At the same time, they also add video auto-captions for better video messaging.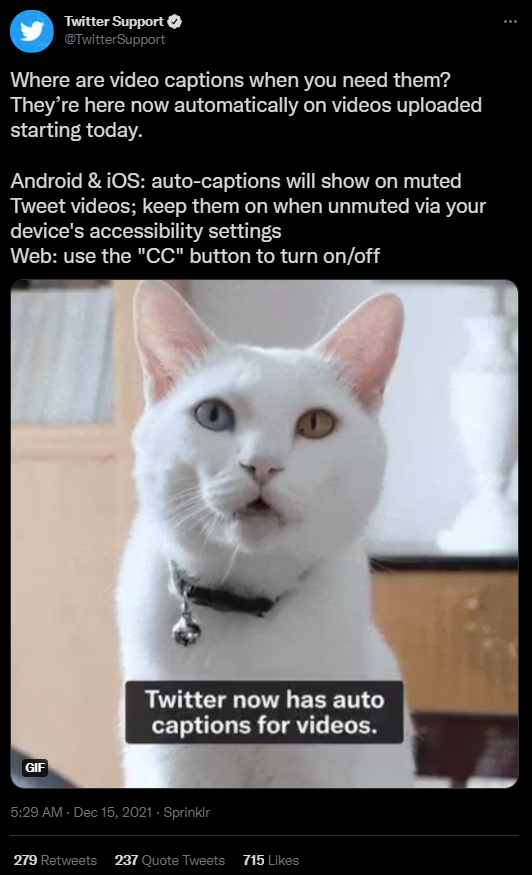 Twitter has also been finding ways to improve video quality. It even acquired the Squad video chat app. Today, Twitter enables video auto-captions. Twitter users watching videos via Android and iOS will now see auto-captions on videos when muted. For desktop or web users, they can turn the auto-captions on or off via the CC option under device settings.
Twitter enables video auto-captions on 15 December 2021.
Implications for Marketers:
Marketers should experiment with videos as Twitter enables video auto-captions. This can greatly improve connection and engagement with their target audiences.
Reference: https://twitter.com/TwitterSupport/status/1470868616207818759