AR journey is a lifelong venture for Snapchat. But the platform also finds ways to develop other paths. Recently, Snapchat is exploring ways to integrate NFT artworks on AR lenses. It also introduced Snapchat+. Today, Snapchat launches its desktop version.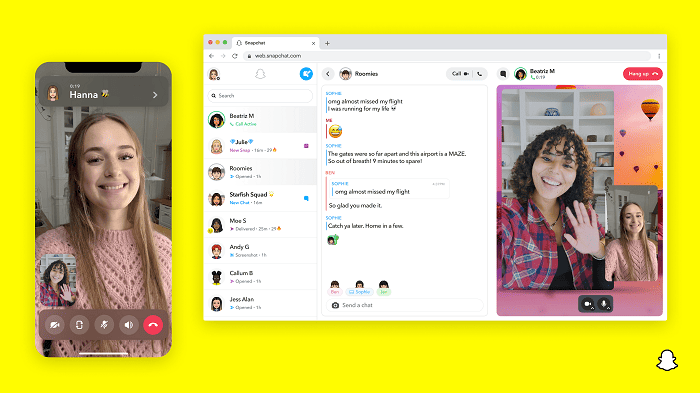 Every day, 322 million Snap chatters can now keep conversations going even on desktops. They can open their computer and head to web.snapchat.com via Chrome. From there, users can react or reply to chats and start a call while browsing, learning, or working on a desktop or laptop. The update is currently available to Snapchat users in Australia, Canada, New Zealand, the UK, and the US.
Snapchat launches its desktop version on 18 July 2022.
Implications to Marketers:
As Snapchat launches its desktop version, marketers can find new ways to catch their target Snap chatters' interests. With more people using desktops as WFH becomes a trend, it means increasing brand awareness and reach.
Reference: https://newsroom.snap.com/snapchat-for-web