Last November, Pinterest announced TwoTwenty, an experimental product development team. In December, the company acquired Vochi, a video-creation and editing app. Today, Pinterest is once again making waves by introducing Try On for Home Decor.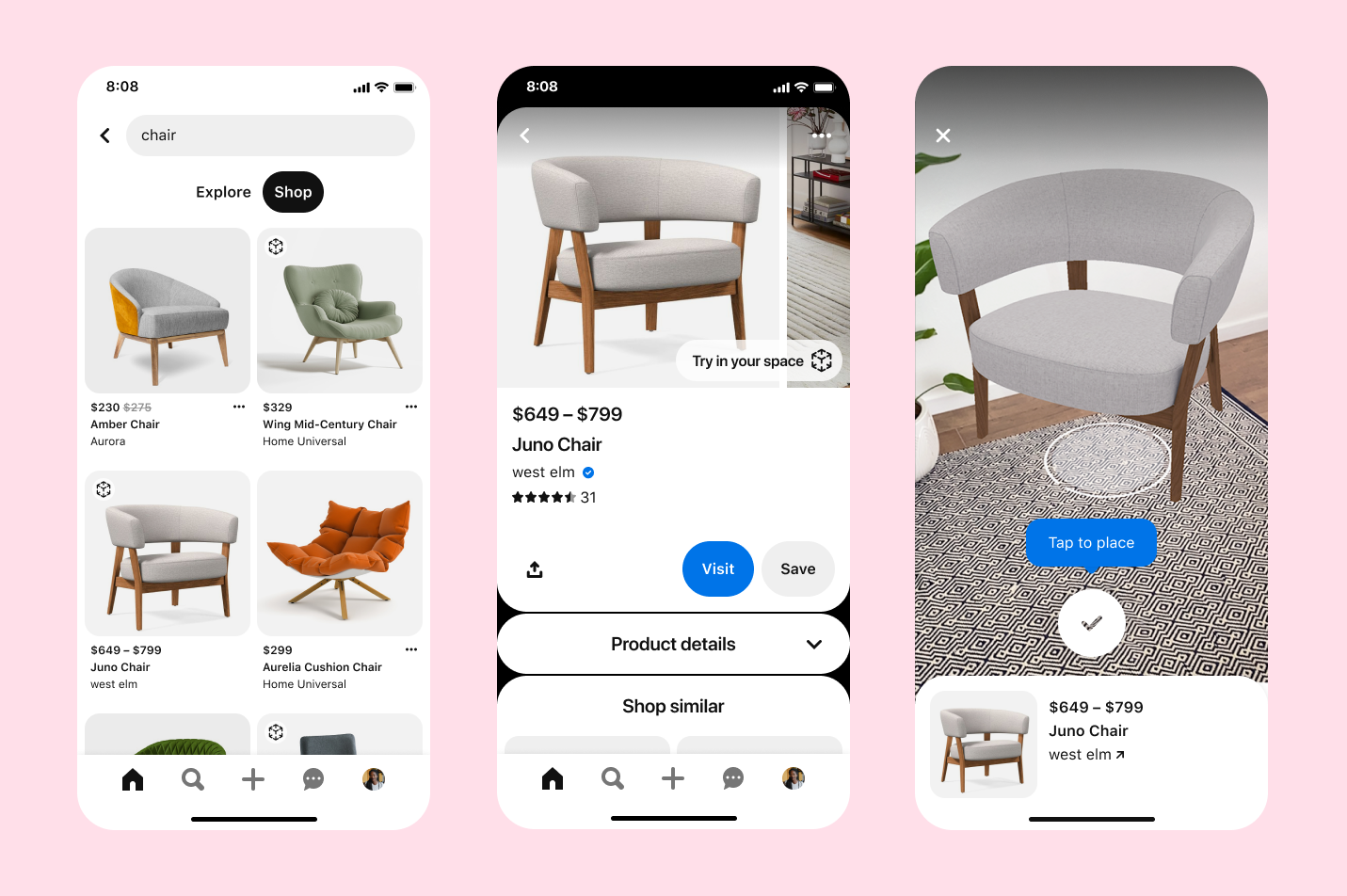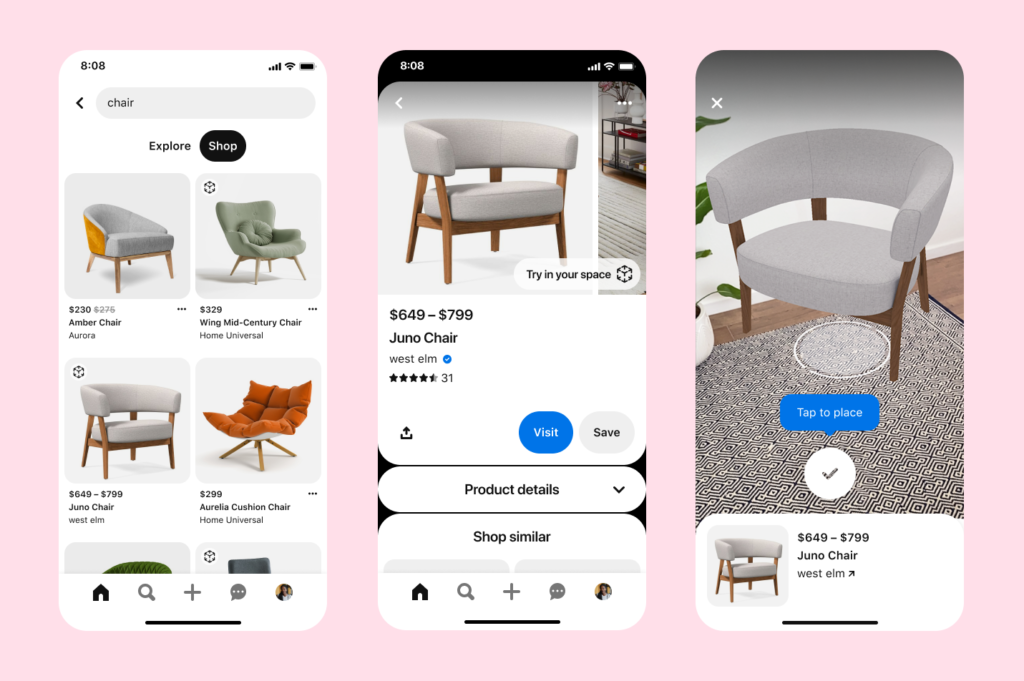 Try On for Home Decor is a new method for Pinners to use augmented reality to buy for home decor inspiration they discover on Pinterest. Pinterest's newest AR technology allows Pinners to digitally put things from US shops such as Crate & Barrel, CB2, Walmart, West Elm, and Wayfair in their homes and trial before they purchase using the Pinterest Lens camera.
Here's what Joan King – SVP, eCommerce, & International Operations of Crate & Barrel and CB2 – had to say:
Customers look to Crate & Barrel and CB2 to find unique pieces, built to last a lifetime. We understand that the path to purchase is not always linear, especially when it comes to furniture. Pinterest's Try On For Home Décor tool, is one of many examples of how our brands are exploring innovative solutions to make this journey as intuitive as possible by bridging the gap between virtual commerce and reality.

Joan King, SVP, eCommerce, & International Operations of Crate & Barrel and CB2
Try On For Home Decor is now accessible in the United States on iOS and Android applications, with plans to expand worldwide in the future.
How to Use AR Try On to Decorate Your Home
Three dots will display in the upper right corner of "Try On enabled" Pins while exploring home décor goods in the iOS or Android app.
To view the virtual product via your camera lens, click the Pin and "Try in your space."
Adjust and put home décor objects in your room to get a sense of how they'll look, then look at product information inside the Pin for further information such as pricing.
To shop, click the Pin to be sent to the retailer's website's checkout page.
Try On for Home Decor is available on 31 January 2022.
Implications for Marketers:
Try On for Home Decor might become an extremely significant instrument in the larger eCommerce revolution, helping to cement Pinterest as the go-to spot for online purchasing. This enables marketers to showcase their products in a uniqe and interactive way, allowing customers to have exciting experiences and easier decision-making in purchasing home decors.
Reference: https://newsroom.pinterest.com/en/post/pinterest-introduces-ar-try-on-for-home-decor-for-the-ultimate-online-home-shopping-experience