LinkedIn now focuses on boosting engagement. The platform is currently testing a new discover feed, enabled in-app link stickers, and new visual content options. Today, LinkedIn enables pin comments.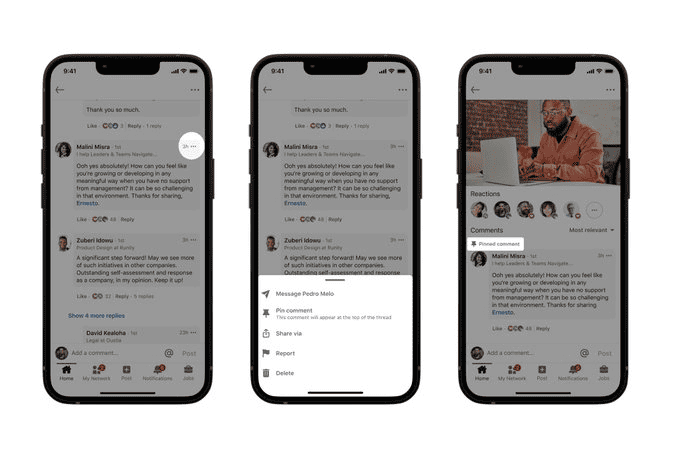 Lindsey Gamble, Associate Director of Influencer Innovation at @MavrckCo, tweets about the update. He shows that creators can now pin comments on a LinkedIn post. Using the three-dot menu in a LinkedIn post, users can now pin a comment within the reply chain. It will keep the specific response on top of the conversation.
LinkedIn enables pin comments on 26 August 2022.
Implications to Marketers:
LinkedIn's pin comments can help marketers highlight their best responses. As such, it can drive more conversation and spark more engagement.
Reference: https://twitter.com/LindseyGamble_/status/1563140462369574912