Discovery and engagement are two of the major goals of LinkedIn. That is why the platform enabled carousel posts, collective, and an Events' boost button. Today, LinkedIn tests a new discover feed.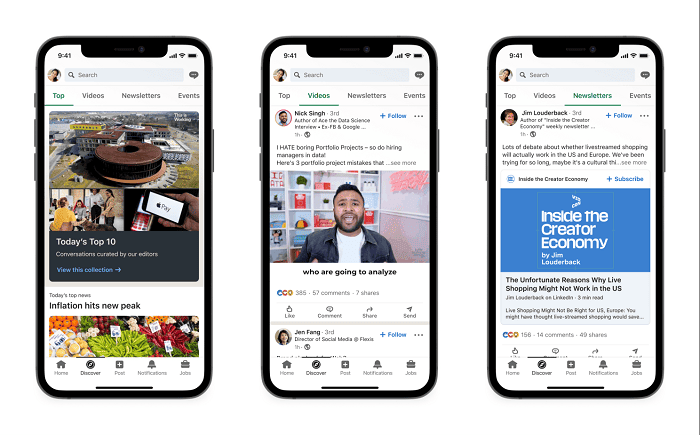 Many LinkedIn users go to the platform to discover knowledge, inspiring conversations, hiring teams, lead groups, and relevant news. As such, LinkedIn is now testing a new discover feed. It is a dedicated space to help users discover trending conversations, events, newsletters, and videos. LinkedIn's Editorial Team algorithmically curated these recommendations, aligned with the users' interests.
LinkedIn tests a new discover feed on 11 August 2022.
Implications to Marketers:
The new discover feed on LinkedIn can be a great way for marketers to boost brand awareness and engagement. By creating relevant and valuable content for their target audience, brands can end up on the discover feed.
Reference: https://www.linkedin.com/pulse/introducing-new-ways-discover-knowledge-lead-groups-meet-tomer-cohen/?trk=eml-email_series_follow_newsletter_01-footer_promo-3-primary_cta_link&midToken=AQE55BQQMRXm8w&fromEmail=fromEmail&ut=29TVVO4wyEeao1