Instagram is a unique platform for inspiration. But now, it has increasingly become an eCommerce platform. Last 19 May 2020, Instagram introduces Shops. They globally tested it on 07 July 2020. Today, as Instagram introduces Live Shopping, it has also expanded the reach of Shop.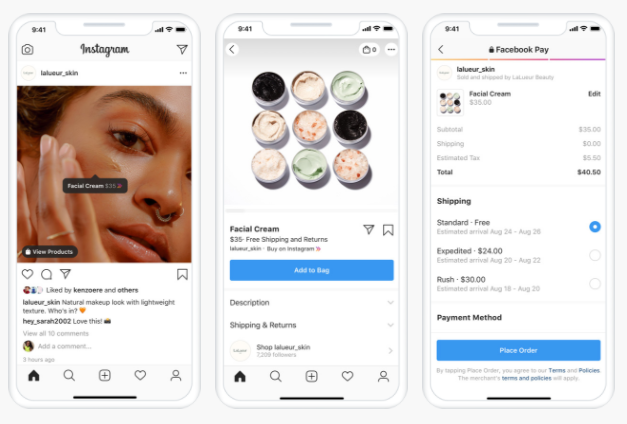 Live Shopping allows businesses to enable product checkouts during an Instagram Live. An "Add to Bag" button will appear during the live stream. This makes it easier for viewers if they want to buy the product. By clicking the button, they can directly check out and pay for the product.
All eligible U.S. businesses can now open a Shop with checkout functions on Instagram. They can do so using the Commerce Manager. For partners with BigCommerce and Shopify, they can simply integrate it with their Instagram page. Using Shop, brands can notify followers through product launches. They can also enable shopping from creators to share their product posts. 
Instagram introduces Live Shopping as of 26 August 2020.
Implications for Marketers

:
Live Shopping on Instagram is a new marketing channel for businesses. While the new Shop features help strengthen eCommerce in the platform. For marketers, Live Shopping on Instagram can be key to a brand's success. Creating meaningful interactions on Instagram Live pulls people into learning more about a brand.
Reference: https://business.instagram.com/blog/updates-to-checkout-on-instagram-and-shops-features/#