Creators are the heart of every social media platform. On Instagram, they are gems equipped with badges, subscriptions, and tags. The platform even opened a Creator Lab, an education portal to help creators create, earn money, and grow on Instagram. Today, Instagram introduces a creator marketplace.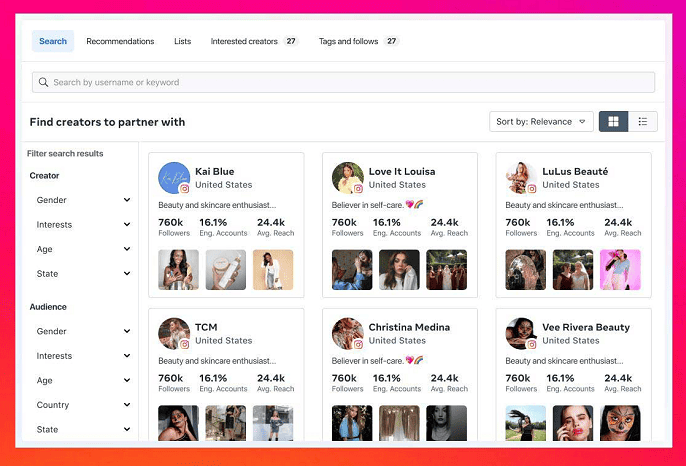 Since April of 2021, Instagram has been working on a branded creator marketplace. It is a new destination for brands to find the right creators they needed for relevant promotions. The creator marketplace will currently be available as an invite-only feature for active US brands. Through such a Meta Business Suite, brands can filter creators based on demographics such as age, city, country, gender, interests, and number of followers.
Instagram's creator marketplace also allows brands to create and share structured campaigns with their chosen creators. It is n outline of the campaign overview, compensation, desired deliverables, and other related information about the campaign. A Partnerships Messages inbox can help them collaborate easily.
Instagram introduces a creator marketplace on 13 July 2022.
Implications to Marketers:
Instagram's creator marketplace is a great option for brands to match creators with relevant promotions. It can also level up the competition between big and small brands.
Reference: https://business.instagram.com/blog/creator-marketplace-discover-partnerships/