Instagram aims to give a better user experience. It is by giving users more control of their Instagram accounts. The platform enabled comment limits, security setups, and the take a break feature. Back in July 2021, the platform introduced sensitive content control to allow users to manage what they see on the Explore tab and feeds. Today, Instagram expands sensitive content control.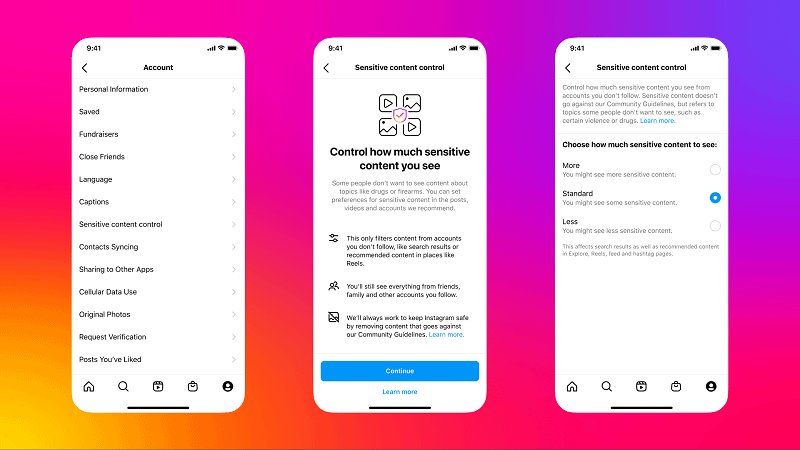 Sensitive content control now allows Instagrammers to manage the sensitive content they see on all Instagram surfaces. These include accounts you might follow, hashtag pages, in-feed recommendations, Reels, and searches. Instagram also renames the control in three options:
Standard as the default option preventing people to see offensive and sensitive content.
Less preventing people to see less offensive and sensitive content.
More allowing people to see content that is most likely offensive or sensitive. This option is only available for users 18 years old and above.
To access the sensitive control setting, go to the settings tab of your Instagram profile, tap account, then tap sensitive control. You can then choose between standard, less, or more.
Instagram expands sensitive content control on 06 June 2022.
Implications to Marketers:
Instagram's sensitive content control is a good option to prevent seeing bullying and violent content on the platform. It may have little impact on marketers. But the key is for every brand to keep content less offensive and sensitive to boost engagement.
Reference: https://about.instagram.com/blog/announcements/updates-to-the-sensitive-content-control