After launching a digital magazine last April, Instagram is now set for another milestone. Instagram's digital magazine is the 1st of its kind beauty and fashion journal with an "Ask Elisa" section. This section answers the most common questions from Instagrammers. With the use of Reels and Stories steadily rising, the platform is now preparing for its next level of innovation. Instagram announces its "Creator Week" event to happen in June to kick start the next level.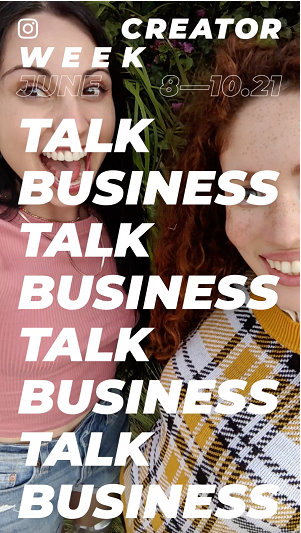 Instagram's Creator Week will begin on 8 June 2021 and end on 10 June 2021. This 3-day virtual event will showcase a range of professional development programs for new creators. It can help new creators build a career using the Creator studio tools of Facebook and Instagram. Instagram announces that the Creator Week initiatives will include: 
Fund My Merch Line. This allows creators to pitch an idea to a panel of judges and gets funded.

How to Break into Entertainment

How to Get Discovered on Instagram

How to Start a Podcast

How to Supercharge Your Community

Media Training 101
All Creator Week sessions will address the burnouts and myths behind Instagram's algorithms. Creators may also expect surprise guest appearances and product news.  
Instagram announces its "Creator Week" event to happen in June as of 18 May 2021. 
Implications for Marketers: 
Instagram's Creator Week is another push to support the platform's creators. For marketers, these can be a good opportunity to learn more about Instagram's algorithms and tools. With 1.6 billion monthly active users, it may be worth fueling creativity to a brand's Instagram marketing. 
Reference: https://www.socialmediatoday.com/news/instagram-announces-new-creator-week-event-to-provide-platform-insights-a/600411/