Do you remember Facebook's NPE team? It is a community of entrepreneurs testing standalone experiences within the Facebook community. They are the ones who launched Catch Up,  Collab, E.gg, Venue, and the Whale meme app.  Today, Facebook's NPE team tests "Hotline", a clone app for Clubhouse.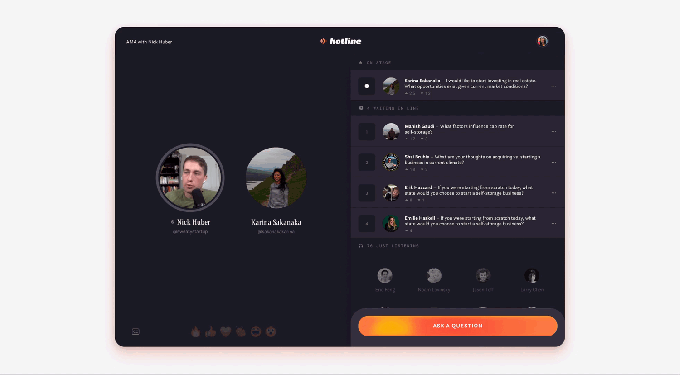 The hotline is a web-based stand-alone app that focuses on audio engagement. Yet it also includes options for text, visuals, and video streaming. Like the Clubhouse app, the speakers of Hotline show a bubble icon on their account displays. The accounts of listeners will show at the bottom of the left side screen. Above it, participants can see a list of questions that they can upvote or downvote as the broadcast goes on. 
Facebook tests its clubhouse clone – Hotline as of 07 April 2021.
Implications for Marketers:
As Facebook's NPE team tests its Clubhouse clone, Hotline, it is clear that the platform wishes to discover the power of audio connections. With 13 million downloads within a year, the Clubhouse audio app has been very popular even though it is an invite-only app. For marketers, Hotline is something to watch out for. It can be another way to boost engagement within the Facebook community using the authenticity of voice marketing.
Reference: https://www.socialmediatoday.com/news/facebook-launches-test-of-new-clubhouse-like-app-as-it-looks-for-angles-on/598020/