Facebook's team of developers aims to continually provide meaningful connections. Since its formation on 09 July 2019, the New Product Experimentation (NPE) has already launched ten consumer-focused apps. These are:
AUX live school radio
Bump chat app
CatchUp effortless calling
Collab short music video clips
E,gg free-form media collage
Forecast world events' predictions
Hobbi personal project document
KitApple watch Messenger
Venue live events
Whale Meme creator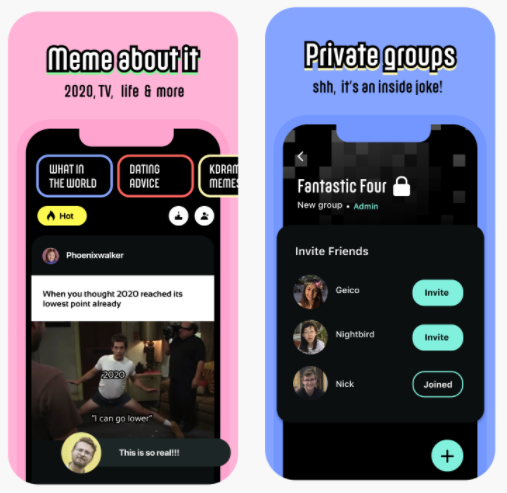 Recently, the platform has seen increased usage of funny memes. As such, Facebook adds new features to the Whale Meme app.
The redesigned Whale Meme app now has the following features:
Easy Creation. These are simplified templates for meme creation;
Unique features including face replace, filters, and more;
Meme about it. Customizable memes about life, TV, and 2020 trends;
Private groups which allow the creation of invite-only users you're comfortable to joke with.
The Whale Meme app is a better tool for meme creation. With the addition of GIPHY on Facebook, the app has a wide range of GIFs fit for everybody. Facebook adds new features to the Whale Meme App on 25 August 2020.
Implications for Marketers:
The new features on Facebook's Whale Meme app is another option for marketers to build brand engagement. Memes are often related to current events and trends. Using them as a marketing strategy makes a brand more human, modern, and real. The key is to use memes related to a brand. Create original brand memes using the Whale Meme app. Make your audience laugh to attract more followers.
Reference: https://npe.fb.com/2020/08/25/updating-whale-bigger-whale-better-ways-to-meme/?utm_content=buffer9ad1e&utm_medium=social&utm_source=twitter&utm_campaign=buffer