Have you ever heard of the Facebook Oversight Board? It is an independent body that promotes freedom of expression and represents content discipline within Facebook and Instagram. The team was formed last 06 May 2020. It consists of 20 members including academics, journalists, law experts, and politicians. It will be led by Thomas Hughes, the executive director of the Oversight Board. Today, Facebook expands the content appeal scope of its Oversight Board.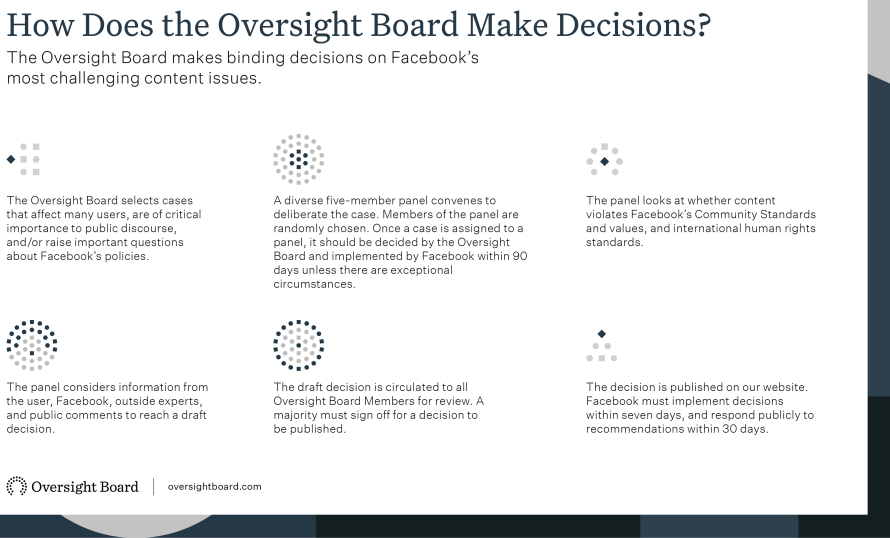 The initial content moderation workflow of the Facebook Oversight Board handles the worst cases first through AI prioritization. Facebook's AI ranks content that may cause real-world harm as the most important. While spam content will get the least rank because they are not that traumatic. Although AI handles the filtering, the process is fully supervised by human moderators. 
Today, Facebook and Instagram users who submitted to a content appeal process since October 2020 will now be handled by the Oversight Board. This means that any user who contested the removal of content from Facebook and Instagram is eligible for a final appeal with the Oversight Board. The appeal's eligibility requirements remain the same.
The appeal must come from an active Facebook or Instagram account.

The appeal must have a reference ID from an initial decision made by Facebook or Instagram.
The Oversight Board will handle multiple complaints based on a single piece of content to protect the users' privacy. 
Facebook expands the content appeal scope of its Oversight Board as of 13 April 2021.
Implications for Marketers:
The content appeal scope expansion of the Oversight Board is a clear move to promote freedom of speech within Facebook and Instagram. Being a team of independent experts, marketers are now assured that their side will be heard. It also keeps them secure that as long as they follow community standards, their ads and content will never be removed. Who knows, the Oversight Board can even influence Facebook's policy in the future.
Reference: https://about.fb.com/news/2021/04/users-can-now-appeal-content-left-up-on-facebook-or-instagram-to-the-oversight-board/