Launched in March 2020, the Clubhouse app continues to make a name in the online world. It has recorded 13 million downloads on its 1st anniversary. Other social media platforms have been cloning the app. Facebook is working on Hotline. Twitter globally launched Spaces. Yet, there is one thing missing in this audio-based invite-only social platform. The app only functions among iOS users. Today, Clubhouse is beta testing its Android version among users in the US.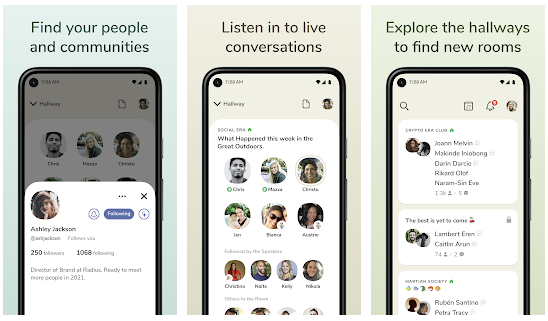 The invite-only approach of the Clubhouse app initially fueled interest in the app. It is designed to enhance the FOMO factor for users to crave a Clubhouse invite. Another thing that made the Clubhouse popular is the number of celebrities using the app. Oprah Winfrey, for one, is a crowd-drawer. Then, there is MC Hammer, Drake, and Tiffany Haddish. Even Mark Zuckerberg and Elon Musk use the Clubhouse app. This year, Clubhouse will also feature the NFL Draft.
The Clubhouse app is beta testing its Android version among users in the US as of 09 May 2021.
Implications for Marketers: 
The Android version of the Clubhouse app is a significant boost to increase its downloads. After peaking in February 2021, its download figures dropped by 72% in March. For marketers, this is one thing to watch out for. With the rising trend in audio-based marketing, the Clubhouse app is one thing to consider.
Reference: https://www.socialmediatoday.com/news/clubhouse-finally-launches-android-version-but-is-it-already-too-late/599849/